Hot on the heels of Maria Sharapova's sensational announcement that she had failed a drug test at this year's Australian Open, several high profile sponsors of the Russian have taken measures to end their partnership with her. Sportsgiant Nike, Tag Heuer and and Porsche have all announced they will be rethinking their relationship, with Tag Heuer the first to announce dropping Sharapova as of the end of their agreement in 2015.
Companies quick to react to the news
In a statement released on Tuesday, Swiss brand Tag Heuer announced that despite being in talks to extend Sharapova's multi-million pound deal beyond the 2015 deadline, but '...has decided not to renew the contract.' The deal, which ended on 31st of December 2015, ironically the last day it was legal to use the now banned substance Meldonium, could be the first in a number of losses in Sharapova's £16.1 million off-court endorsements.
The biggest of Sharapova's deals is with sportsgiant Nike, who today announced they would be suspending the Russian until further notice. Nike, who have sponsored Sharapova since she was 11 years old in a deal now worth £49 million over 8 years, admitted they were 'saddened and surprised' by the developments and that they would continue to 'monitor' the ongoing situation before proceeding further. From Sharapova's estimated earnings of £20 million in 2014, only £5 million came from tennis, which included her 2014 French Open victory. The loss of sponsorship could prove hugely detrimental to her brand.
It represents a new proactive approach from Nike, who have faced a number of high-profile athlete scandals over the last 12 months, and only last month dropped boxer Manny Pacquiao following his comments on homosexuals.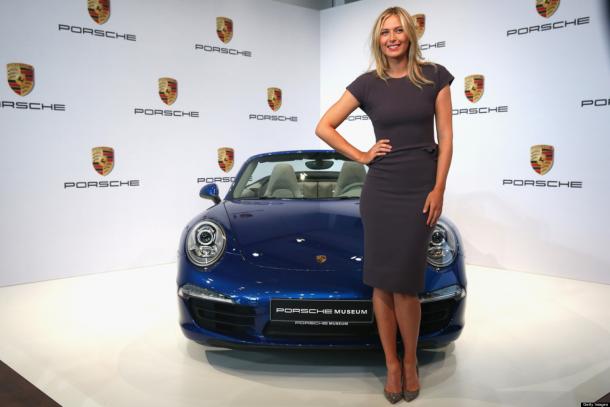 There was further bad news for the Russian, when German car giant Porsche announced they would too suspend any further activity with her on the back of the announcement. Sharapova, who became the first female ambassador for Porsche in 2014, also has a five year deal with water company Evian, who are yet to comment.