Just a day after the Russian superstar tennis player, Maria Sharapova admitted to taking a banned substance, the drug itself - Meldonium - has hit the headlines in a very big way.
To start with, let's just clear this up. The drug itself only became a banned substance from 1st January 2016, before that it was legal and allowed.
Sharapova has admitted she has been taking the drug for 10 years, suggesting that it has been prescribed as a preventative as there is a history of diabetes in her family.
What it is prescribed for
Meldonium is also known as mildronate (which is what Sharapova knew it as) and is used to treat ischemia, which is a lack of blood flow to parts of the body - specifically in cases of angina or heart failure.
Sharapova says she was taking Meldonium because of a deficiency of magnesium (which plays a role in blood pressure control), a family history of diabetes (for which there is some evidence to suggest it is helpful), and an irregular EKG.
It was perfectly legal until it was added to the banned list for the start of 2016. It is reported that the Latvian company who produces the drug have said that it is usually only prescribed for courses between four and six weeks.
Why is it banned now?
As it increases blood flow this can improve exercise capacity in athletes, WADA (World Anti Doping Agency) found evidence of use by athletes with the intention of enhancing performance as it carries more oxygen to muscle tissues.
It has been found that the drug can also improved rehabilitation after exercise, protection against stress and enhanced activations of central nervous system functions in athletes. Meldonium is not approved by the FDA (Food & Drug Administration) in America and is not authorised in the rest of Europe.
The drug is manufactured in Latvia, and is only distributed to in Baltic countries and Russia. A 2015 study found 17% of Russian athletes (724 of 4,316) tested were found to have meldonium in their system.
A global study found 2.2% of athletes had it in their system, which suggested to WADA that there was a reason athletes were seeking the drug out.
This resulted in WADA adding the drug to the list of monitored drugs during last year and adding it to the banned list this year. The change was added in September, with it coming into effect in January.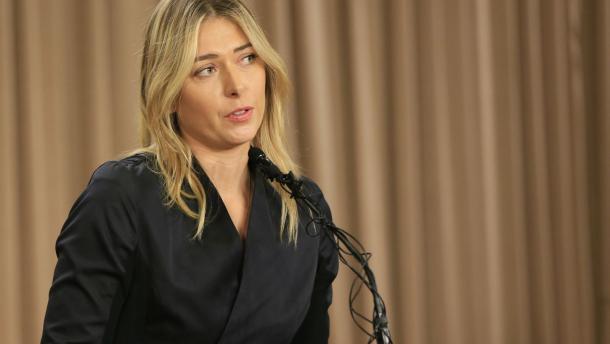 What are the side effects?
The side effects of Mildronate/Meldonium can include fatigue, diarrhea and pneumonia, although this seems to be reported only for male patients.
There are side effects to any drug, and as normal they can be dealt with once known about and dosages adjusted.
Other side effects reported in rare cases are itching, tachycardia, and dyspepsia and sometimes it can lead towards hypotension.
How was Sharapova caught out?
The Russian has insisted she didn't know the drug had been added to the banned list. She received the updated list from WADA & ITF, but admits that she didn't read the updated list, so was unaware that her prescribed medicine was now illegal.
Sharapova admits she has made a huge mistake, and also that she is responsible for what she puts into her body.
The tennis star is not the only athlete to be caught taking this recently banned drug, former world 1500m champion Abebe Aregawi, the Ethiopian-born runner who represents Sweden, has already been provisionally suspended after testing positive for the drug.
Sharapova now faces a suspension, taking effect from 12th March, but for how long she will be banned is as yet unknown
WADA rules state that a four-year ban for this type of drug, which would effectively end the career of the Russian star.