On the back of his shock defeat to Federico Delbonis, Andy Murray, the world number two and Australian Open finalist, blamed the conditions in Indian Wells as he fell to a 4-6 6-4 6-7 (3) defeat and exited the tournament before the quarter finals for the fourth time. In his first defeat to a player outside of the world top fifty since Teymaruz Gabashvili last August, the Brit struggled throughout as Delbonis produced tennis beyond his ranking.
Disappointing day at an unhappy office
Andy Murray has made no secret his reservations towards the conditions in Indian Wells, having only reached the final once back in 2009, an embarrassing straight sets defeat to Rafael Nadal, and following his loss, he told the BNP Paribas website, 'I think it's just the conditions here I have just struggled with throughout my career. I have never really felt that I played my best tennis here.' Arriving late following his now customary Davis Cup heroics, he also struggled in his second round match against Marcel Granollers of Spain, the world number 92, as he snuck through on a second set tiebreak.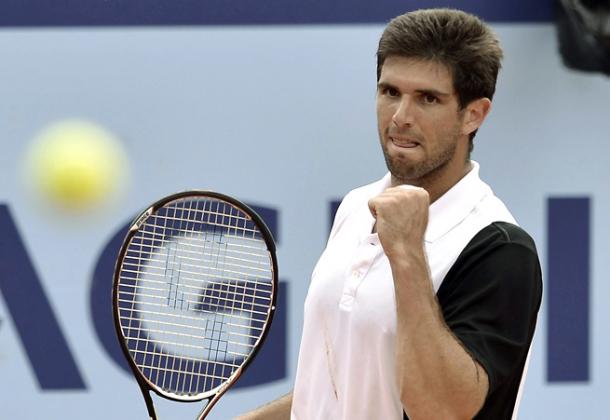 Meanwhile, Federico Delbonis enjoyed the biggest win of career as he swept aside much of what Murray threw his way, and despite being on the brink at 1-4 down in the third, he showed an uncany mental toughness to claw his way back into the match, before eventually winning through in a one-sided tie break. 'I have a couple of big wins, but in [this] situation [it] was special. For that tournament, for that surface, for me [it] is the best win.' He told the ATP website following his win.
Murray curses his Indian Wells luck
But with Murray hitting a massive 44 unforced errors and no aces during the whole match, it will be the Brit with most to ponder as he packs his bags. 'I have tried and had many different preparations where I've got here early and spent a lot of time on the courts, and sometimes I arrive later, like this time from the Davis Cup.' Murray continued in his post-match press conference. 'Obviously it takes time to get used to new conditions regardless of where it is, but I have just never really found a way to get comfortable here throughout my career. It's a shame.' Defeat for Murray ensures that Johanna Konta will be the only Brit left in the Indian Wells draw.
For Delbonis, he can look forward to another big day in the spotlight as he faces the enigmatic Frenchman Gael Monfils in the quarter finals.