Aljaz Bedene is the defending champion in the Irving challenger, and last year he was still playing as a Slovenian. Waiting for his British Citizenship to be granted. Roll on a year and Bedene had made his way through to the semi final, and is playing under the Union Jack of Great Britian.
Playing against the American Jared Donaldson the Brit didn't get off to the best of starts, as Donaldson broke early to take a 2-0 lead. However he soon broke back and then held serve to bring the set back within grasp. From there he didn't look back as the Brit took control and sealed the set 6-4. The second set saw a reversal in that Bedene broke early to take a lead and that was all he needed. Bedene secured his place in the final taking the set 6-3.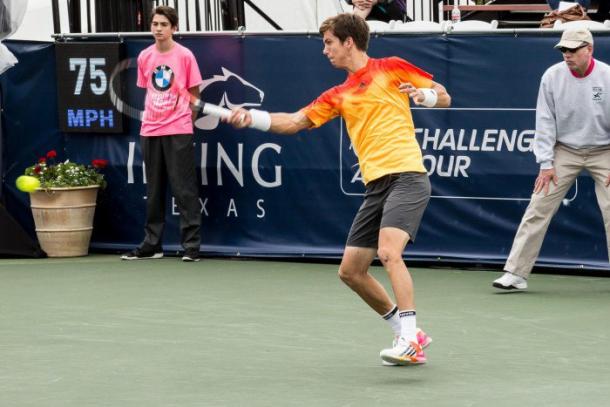 Drummondville
Over in Drummondville and the story of the event so far has to go to Ed Corrie. Defeated in the qualifying round, he found himself in the main draw as a Lucky Loser. The Brit took full advantage progressing through the rounds without dropping a set. Corrie will be happy he decided to stay around, as he has had a great run here. The semi final which he took part in was a lucky loser v a qualifier.
Taking out many higher ranked opponents along the way there is only one player standing in the way of a challenger title for Corrie. That other player is the highest seed left in the tournament, oh and they happen to be a Brit. For the second time in a few months there is to be an all British challenger final that is not held in the UK.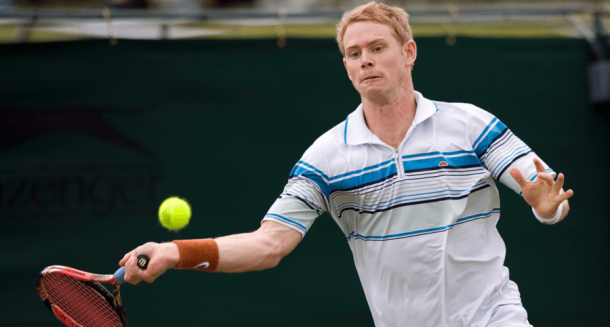 Dan Evans
Evans is the other player to have reached the final. Starting the event as fourth seed the Brit has had the more difficult path as he dropped sets along the way. Finding himself in the semi final against the Canadian Denis Shapovalov the crowd was going to be against him. Evans has experienced this before though as he has been a member of the British Davis Cup team and had to play in small venues with hostile crowds.
With the Canadian winning the first set 6-4 it all looked to be going a little pear shaped for Evans, however he was not done yet. Forcing a tiebreak in the second set the Brit was on for making the final. The pair exchanged mini breaks before the Brit managed to secure set points, which he took at the first attempt. The final set saw Evans break once, which was enough to take the lead, this was all that was needed and he secured the win 6-4 in the final set.
Tomorrow Evans and Corrie will play each other for the title.