Tommy Haas has had another operation, making a total of nine throughout his career. The German and former world number two, underwent surgery on a torn ligament and a ligament like structure on his right foot last week.
This new injury, which is near the second toe on his foot, had started to bother Haas in October whilst he was practising for ATP Shanghai Masters. Playing against Kevin Anderson in the first round the pain grew worse. Haas struggled to dart from side to side to retrieve shots, and was barely able to push off with the right foot.
In the next event in Vienna the German felt the pain again whilst playing against Jo-Wilfred Tsonga, where he lost to the Frenchman in three sets. Haas was advised to rest as it was thought the pain stemmed from a slight fracture in the foot. The German, however, had experienced different niggles throughout his life and opted for surgery in the USA, where he lives.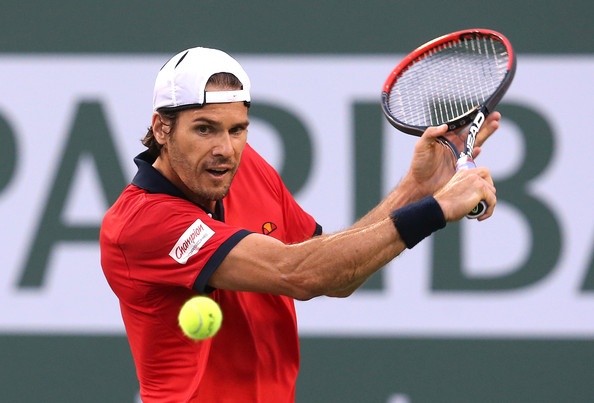 Surgery the only option
Haas opted for the surgery as knowning that even if he was not to play the sport anymore, he would still suffer from the pain and injury as he continued in daily life, so he took the risk in an attempt to aliviate the pain in the longer term. At 38, Haas did not want to go through the rest of his life with terrible pain, so took the option that would hopefully be the solution.
Recovery & return
The recovery period will be at leas six months, which in tennis terms would put Haas back on court in October, exactly a year from when he felt the injury. The German may delay the return to the start of the 2017 season, to allow extra rehabilition time and to start on the circuit from the start of a year rather than near the end.
The rehabilitation will be nothing new to Haas, having had eight previous surgeries on most parts of his body. The list he can tick off include rotator cuff, shoulders, elbows, ankles and hips. There is a possiblity that the German may not be able to make it back onto the tour, and realises this. Haas hopes to be able to create memories with his daughter one more time before finally bowing out of the game
We hope that Tommy recovers well, and is able to make it back to the tour.