It was only two short years ago that life for Eugenie Bouchard was golden; After reaching the semi-finals of both the Australian Open and French Open in the first half of the year, she also went on the become the first Canadian to reach the final of a Grand Slam singles final at Wimbledon, two years after winning the Girls' title at SW19.
How things change. After having broken into the WTA top five previously, Bouchard now sits at no.46 in the world, having suffered a third round exit at Indian Wells to Timea Bacsinszky.
Bouchard's fall from grace has been a hard one, but one might argue the damage has all been her undoing.
Florida move was springboard
The average career of a professional tennis player will go through more than the odd change of coaching personnel. Be it for personal, physical or even superstitious reasons. That will always remain the norm. Bouchard however, at the relatively youthful age of 22, has already gone through five.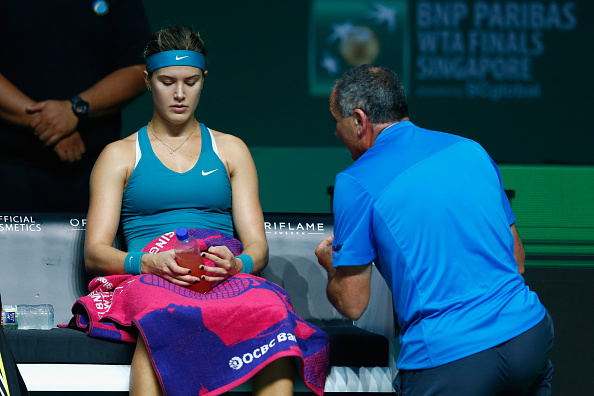 It almost seems that 'Genie' has lost humility with the grand success she has achieved and the near $5million pocketed. That began with the split from Nick Saviano.
When she moved to Florida with her mother in 2006 - to be coached by Saviano - the two enjoyed a blooming chemistry as student and tutor. But there were signs that behind the harmony, Bouchard was an uncompromising individual.
Tauziat changed Canadian's game
Through to 2011, Saviano oversaw all aspects of his prodigous Canadian talent. That season however, former Wimbledon runner-up herself, Nathalie Tauziat, was brought on as part-time coach and travelled on the WTA tour with Bouchard.
The former French player transformed Bouchard's her game into a more aggressive one, required for the modern game. Tauziat was however let go at season's end, bring to a conclusion a two-year partnership.
Even before success arrived at the feet of Bouchard, her difficulties with coaches were proving a stumbling block. Following Tauziat's departure, former coach of Victoria Azarenka and Ana Ivanovic, Antonio van Grichen lasted less than a year in the camp.
Saviano departure took significant toll
When her breakthrough did come, it all occurred in rather whirlwind fashion. All this however, without concrete silverware. To date, her victory in the Nürnberger Versicherungscup (a Roland Garros warm up event) is the only WTA title Bouchard has won.
As the newly crowned pin-up girl of tennis, was Saviano's frustration growing with his favourite pupil? The Canadian - perhaps understandably - was caught up in the lights of fame. Crucially, Genie failed to keep grounded.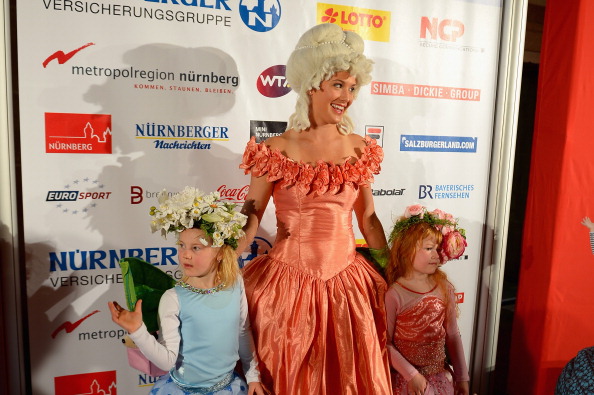 Sure enough, the split with Saviano came in November of that year. Sure enough the problems began. After first round exits in the Madrid Masters, in Paris at the French Open and most damagingly at Wimbledon in straight sets, to qualifier Duan Yingying, Eugenie Bouchard's world was crumbling.
Short lived partnerships with Sumyk and Högstedt
With the Canadian scratching around for form, Bouchard again looked to a former coach of Grand slam-winning and former number one Azarenka, in Sam Sumyk, with the Belarusian plagued by injuries.
Sumyk lasted 6 months. There was clear disharmony in Bouchard's set up. So much so, the Canadian took a break from the game.
Could Saviano make a return?
As Bouchard dispenses with her fifth coach of her career, with Thomas Högstedt parting ways this past weekend, after her return to tennis, she is once more without a coach. However, there have been whisperings of a return for Saviano, despite Bouchard speaking of event on a 'week by week' basis
Reports are the Cyril Saulnier, another French incumbant has joined Bouchard's team. Saulnier was often the 22 year-old's hitting partner in Florida and rumours are that Saviano may join as a tag-team partner and will be in Paris this month.
Could that be the move to re-ignite the flagging Canadian's fortunes?
In any sport, an athlete needs balance both on and off the field of play. After Eugenie Bouchard was catapulted into the limelight in 2014, many expected great things of the Montreal-born dazzling blonde.
What has transpired is perhaps a polar opposite; losing to far inferior opponents, cutting ties with her old ways but most critically going through coaches like they were going out of fashion.
Regardless, of past occurences, Bouchard needs stability toward her game. That may come with Saviano. In fact, it might bring closure on a troubled spell, who was destined for big things. Saviano could bring back success to her game.
Bouchard needs her hunger back, she needs a goal. But above all she needs her feet planted firmly, back on the ground.