The second Grand Slam of the year is almost upon us as the world's best gather at Roland Garros to battle on the Parisian clay.
World no.1 Novak Djokovic will start as favourite as he looks to finally capture the one major title that has so far eluded him. Britain's Andy Murray, despite recently splitting with coach Amelie Mauresmo, continues to get better and better on the dirt. Nine-time champion Rafa Nadal has returned to form on his favourite surface, whilst Stan Wawrinka enters as the defending champion. And let's not forget a certain Roger Federer, who, albeit has had his year curtailed by injuries and illness, will still be in the mix.
Novak Djokovic (1)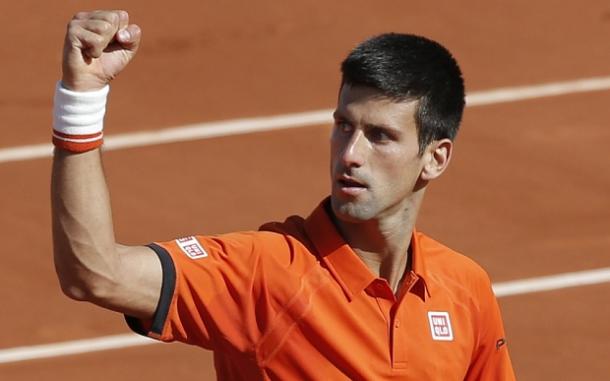 2015 Result: Runner-Up
Best Result: Runner-Up (2012, 2014, 2015)
When Novak Djokovic handed his great rival Rafa Nadal just his second ever Roland Garros defeat, in a one-sided, straight sets victory at the quarter-final stage twelve months ago, it seemed nothing or no-one was going to stop him from finally getting his hands on the Coupe des Mousquetaires.
Roger Federer, had, for so long, fell just short in the French capital, with Nadal, year on year, denying the Swiss superstar. In 2009, when Robin Soderling shocked the King of Clay, Federer took advantage. It seemed Djokovic was going to do the same after he had sent the Spaniard packing; and yet the Serb suffered a third defeat in a Roland Garros final as Stan Wawrinka played the match of his life to win his second major title. Djokovic's best chance had seemingly gone.
Not that that affected him mind. For the second time in his career, Djokovic heads to Paris looking to become just the second man ever, after Rod Laver, to hold all four major titles at the same time. His form on the red stuff has been a little iffy for his seismic standards however. Champion in Madrid & runner-up in Rome to Andy Murray yes, but a shock 2nd round defeat to Jiri Vesely in Monte Carlo (his first loss in a completed match this year) & being handed a bagel by Thomaz Bellucci in Rome shows there are a few chinks in the Serb's almost unstoppable armour. It could prove to be a blessing in disguise though.
Djokovic, and everyone around the world, knows he's favourite every time he steps out onto court. At his best, it's unlikely anybody's going to stop him from taking this title which he so desperately craves. If he's champion in just over a fortnight's time, this victory will undoubtedly be the sweetest.
Andy Murray (2)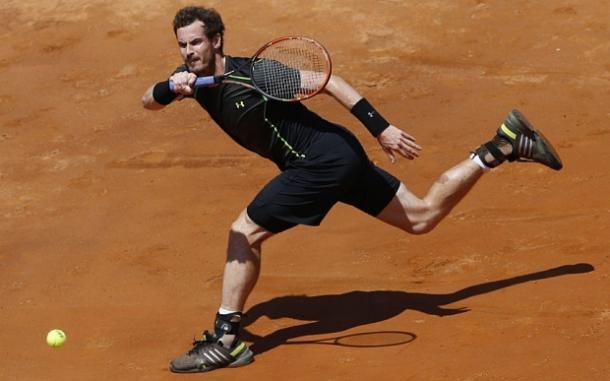 2015 Result: Semi-Finals
Best Result: Semi-Finals (2011, 2014, 2015)
The French Open has been the "weakest" of the four majors for Andy Murray during his career (although still a three time semi-finalist in Paris). But that doesn't take away from the fact Murray, like everyone else competing over the next fortnight, wants to be crowned champion on Court Philippe Chatrier in a couple of Sundays time.
The Scot heads to France after recently deciding to part ways with Amelie Mauresmo. With both becoming parents over the last year, juggling professional and personal lives takes up an awful lot of time, meaning this decision was probably best for both parties. The search for a new coach for the former Wimbledon and US Open champion will go on in due course ahead of a now packed schedule with three majors, the Olympics plus Masters 1000 events to come over the space of the next four months.
Clay has become somewhat of a forte for Murray in the last few years; three of his last five titles have come on the red dirt; Munich & Madrid last year, Rome this. He's gathered momentum going into Roland Garros: semi-finalist in Monte Carlo (losing to Nadal), runner-up in Madrid (losing to Djokovic) and then champion in Rome. Arguably what's been most impressive however is his responses to those losses to Nadal and Djokovic, by gaining revenge almost immediately; defeating Nadal in Madrid for the second straight year and then beating Djokovic to claim his first Rome crown.
As the second seed, Murray can only face Djokovic in the championship match, and if Nadal is in the Serb's half of the draw as well, this surely is the two-time major winner's best opportunity, not only to reach the final for the first time, but maybe move to just an Australian Open away from completing the Career Slam.
Roger Federer (3)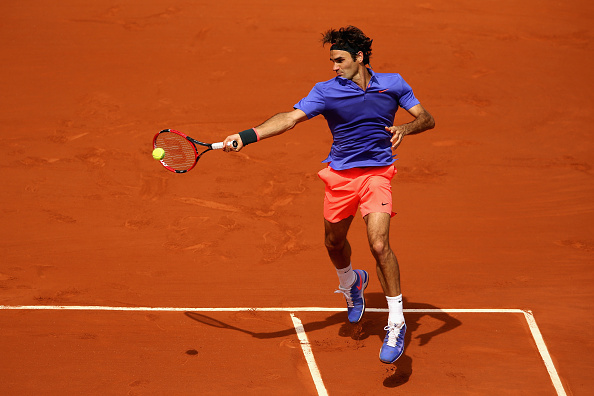 2015 Result: Quarter-Final
Best Result: Champion (2009)
It was a rather rare thing to hear the news that Roger Federer had picked up a knee injury the day after his Australian Open semi-final defeat to Novak Djokovic back in January and which therefore needed surgery which would see the 17-time Grand Slam champion out of action for four to six weeks.
Yet that however has become an all too common sight in 2016, and Federer has hardly been seen on a court whatsoever in the months since. Set to return in Miami from his knee problems, he pulled out with illness before his first match against Juan Martin del Potro. Then, back problems, as is the case with the greats of, not just tennis but sport, as they enter the winters of their career, forced Federer to withdraw from Madrid and, despite winning his opening encounter in Rome, continued with these issues as he lost to the hugely talented Dominic Thiem.
The 2009 champion has played just five matches since that defeat to Djokovic in Melbourne (three in Monte Carlo and two in Rome) and there's even been talk that he may not even compete in Paris, which, if happened, would bring to an end his extraordinary streak of 65 consecutive major appearances, again highlighting just how unfamiliar it has been to see the 34-year old missing the biggest tournaments on the ATP tour.
As of now, Federer is down to take his place in the Paris draw and is only sixth favourite with the bookies to claim his 2nd Roland Garros title and his 18th major crown. One would imagine that returning to full fitness with Wimbledon and Rio on the horizon will be the focus for the Swiss, meaning it would be somewhat of a surprise if he won here.
Stan Wawrinka (4)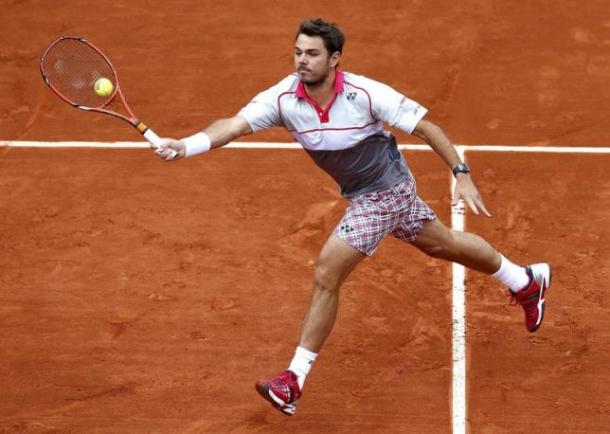 2015 Result: Champion
Best Result: Champion (2015)
The big question on everybody's lips as we head to the second major of the year is which side of Stan Wawrinka shows up. The one which, throughout his career, has frustratingly been dogged by inconsistency? Or, the one we saw twelve months ago, playing the match of his career to hand Djokovic his only Slam loss of 2015?
This year rather sums up the defending champion. He does have two titles to his name granted (winner in Chennai and in Dubai), but Stan the Man has only reached the quarter-finals of one of the six "big" events played so far this year (the Australian Open and the five Masters 1000 events). It's these early exits from the biggest and best tournaments on the ATP World Tour's calendar which still casts doubts in the minds of the experts and analysts of the game, despite gate crashing the so called "Big Four" in recent times with his two Grand Slam titles.
In terms of on clay leading into his defence, Wawrinka succumbed to Nadal in the last-eight in Monte Carlo, yet it was puzzling losses to Nick Kyrgios in the second round in Madrid and the third round to Juan Monaco in Rome which asks more questions about Stan's mentality when he isn't playing the sort of high risk, high reward tennis which saw him stunningly dispatch Djokovic in last year's final. He and we know he can produce this however, and on his day, can use this to devastating effect.
Wawrinka almost went under the radar on route to victory in the French capital last year, and he wouldn't mind if that's the case again, with all the headlines unquestionably discussing Djokovic, Murray and Nadal. But when he's on, he's certainly on, meaning the title holder, who has things to prove and questions to answer, no doubt remains a contender.
Rafael Nadal (5)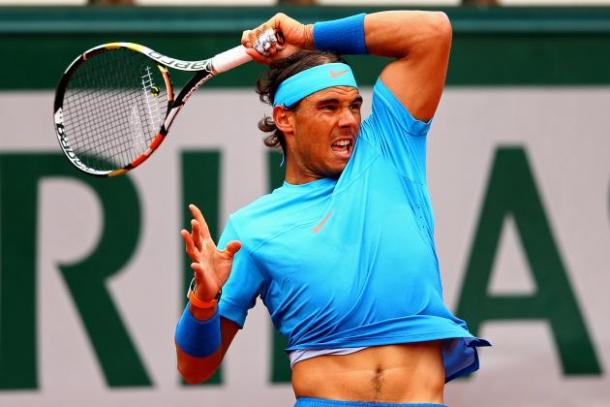 2015 Result: Quarter-Final
Best Result: Champion (2005, 2006, 2007, 2008, 2010, 2011, 2012, 2013, 2014)
It's well documented Rafa Nadal is a huge Real Madrid fan, as shown when he rocked up to see Los Blancos reach the Champions League final a couple of weeks ago. It took Real twelve years to win the much craved "La Decima"; their 10th European Cup. Nadal will be hoping it doesn't take quite that long (just another two weeks in fact) to win his own "La Decima."
Should the King of Clay sit on the Paris throne yet again, he will become the first tennis player, man or women, ever to win the same major singles title on ten different occasions. After two years of indifferent results, lack of confidence and periods of recovery from injuries, signs during this clay court season so far have most certainly showed that the Spanish superstar is getting back to his very best, which of course puts him right in contention amongst the favourites.
Nadal's biggest title since winning his 14th Slam in Paris a couple of springs ago came in Monte Carlo, beating Murray along the way, to triumph in the principality for a ninth time. He was also on cloud nine in Barcelona, to equal Guillermo Vilas' record of 49 clay court titles. It would most definitely be fitting if "La Decima" at Roland Garros allowed the greatest clay court player of all time to make it a half century of titles on the surface which has made him one of the legends of the sport.
The only problem for Nadal is if (and he could very well do) come up against Djokovic and/or Murray. Both have managed to defeat Rafa over the past few weeks in Rome and Madrid respectively. That was just best of three, and the world's top-two both won in straight sets. Can Nadal last five sets should a meeting with either go the full distance? Time will tell.
Notable Others
Kei Nishikori has been a model of consistency this year and has had an excellent clay court campaign, despite not having a title to his name, reaching the final in Barcelona and the semi-finals in both Madrid and Rome. Yet the Japanese no.1 is still looking for that breakthrough win against a Djokovic (which we thought was the case after beating the Serb in the 2014 US Open semis), a Murray or a Nadal which will take him to that next level of becoming a major champion. He'll have to beat one, if not all three, if he's to win at Roland Garros.
Leading the home charge will be Jo-Wilfried Tsonga, a two-time semi-finalist on home soil, whilst Richard Gasquet is amongst the top ten seeds. But the eccentric and electric Gael Monfils looks to be the French's best bet, showing a rare level of consistency in 2016 which has alluded him throughout his career. Milos Raonic, seeded ninth here, like Monfils, has also had an excellent first half to the season and as he seeks to reach his first Slam final in a few weekends time.
A lot has been talked about the extremely talented Dominic Thiem, with four of his five career titles on clay (including Buenos Aires this year). Only Djokovic has won more matches in 2016, and with this being his favourite surface, the Austrian could be a real dark horse. David Goffin has also caught the eye, especially after he recently double bagelled Tomas Berdych in Rome and this was the venue where he first caught the attention of the world's eyes, when as a lucky loser, he made a run to the last-16 in 2012. And of course, we can't forget Nick Kyrgios, who, when he focusses on his tennis, can beat anybody on his day.