The canon fodder of the French Open once again found themselves distantly second best to a dominant Garbine Muguruza as the Spaniard produced another excellent performance. Defeating Yanina Wickmayer of Belgium in a near identical match to that of her second round win over Myrtille Georges, Muguruza's 6-3 6-0 win merely underlined her dominance.
Muguruza a dark horse for the title?
There were times during the match when the power and accuracy of Muguruza was on a similar level to that of Serena Williams, whom Muguruza defeated in 2014 at the French Open. Serving well to immediately put Wickmayer onto the backfoot, drilling her groundstrokes beyond the hapeless Belgian and capitalising on any shot not hit with a thunderous velocity from her opponent, the match in its entirety was played on Muguruza's terms. Whilst Georges had been merely a youngster caught in the headlights of a show court, Wickmayer is a seasoned professional sitting just outside of the world's top fifty, but Muguruza's dominance made it hard to tell.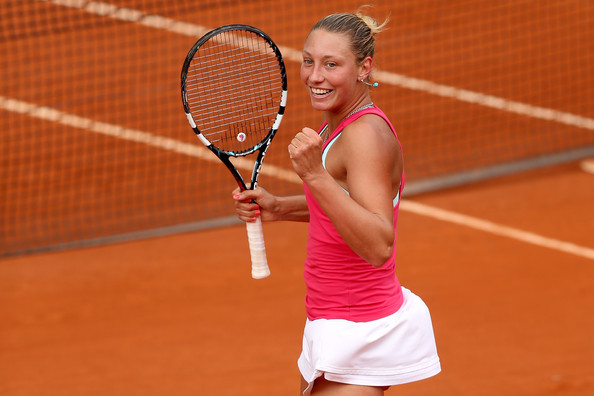 The first set played out evenly enough, with Wickmayer matching the skill and power of Muguruza for the most part, if never causing her any major issues. However, the second set was perhaps the most dominant at this year's French Open so far, maybe even more so than in her previous round, with Muguruza winning 8 out of the first 9 points and only at one point faced with a game point; this was at 4-0.
The set and her comfortable progress was sealed on the back of a disguised drop shot which left an already stunned Wickmayer swinging at thin air.
'Yeah I did play very well, I wanted it so well. I love Roland Garros. Hopefully I can continue like this.' Muguruza said after the match.
Lying in wait in the fourth round will be one of either two Russians, when Svetlana Kuznetsova, who so confidently dispatched Britain's Heather Watson, and Anastasia Pavlyuchenkova face off in the third round later today.