With Andy Murray in action in Paris the report of which can be found here Vavel takes a look back at the other matches in Paris that involved Brits.
Starting with the other Murray, who was in action in both the mens doubles and the mixed. Jamie Murray & Bruno Soares were hoping to make back to back grand slam doubles titles.
The reigning Australian Open Champions were seeded fourth, and their opponents today were the 16th seeds of Marcin Matkowski & Leander Paes. The Polish/Indian pairing got the better of the Brit/Brazilian in the first set. although the fourth seeds did force the set to a tiebreak.
In the breaker Matkowski & Paes just edged ahead taking the tiebreak 7-5, taking the lead over Murray & Soares. The second set was more of the same as neither pair could establish a lead, once again a tiebreak ensued.
Much like the first set breaker the Polish/Indian team got ahead of the fourth seeds and didnt look back, taking the set 7-4 and the match in straight sets.
Mixed Doubles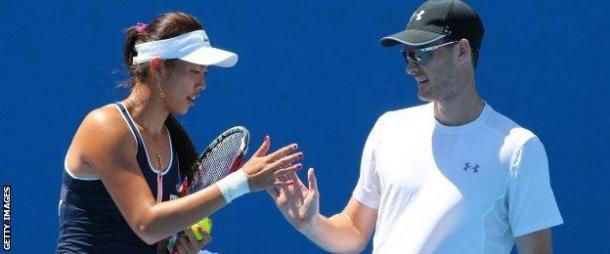 Murray was back on court for the mixed doubles with Hao-ching Chan. as the top seeds the Brit/Taipei went into the match as favourites, even with Murray having lost his first match of the day.
Their opponents in the second round were Alla Kudryavtseva & Rohan Bopanna. The first set was not one the top seeds will want to remember, as the Russian/Indian took first blood and sealed the set 6-2.
Murray & Chan fought back in the second set and managed to level up taking the set 6-3 and it would be down to match tiebreak to decide the winner. This was a very tight affair but eventually the top seeds edged the win by taking the match tiebreak 10-8.
Juniors
The Junior French Open commenced today and there was plenty of Brit action taking place. Emily Appleton was against Anastasia Potapova who was seeded fourth.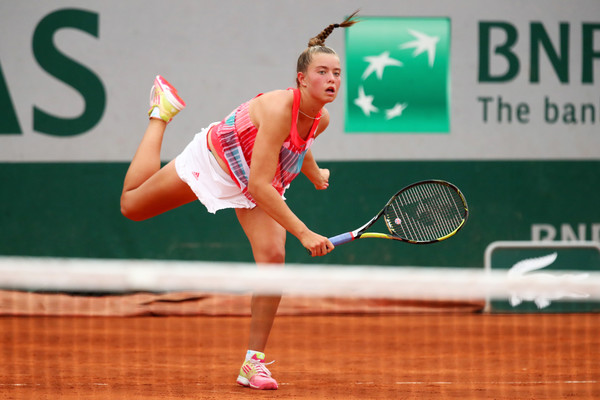 Unfortuantely for the Brit, the Russian was too strong today, and took the match in straight sets 6-3 6-4. Not a bad effort overall by the Brit however, and Appleton should take a lot from this.
Katie Swan was also in action today. seeded sixth the Brit was taking on Caty McNally. Swan tried hard, but unfortunately the American was just too good today and took the match in straight sets 6-4 6-3
The final Brit in action today was Jay Clarke. Finding himself against the 13th seed Yibing Wu, the Brit managed to stay toe to toe with the Chinese player and force a first set tiebreak. Still keeping things tight Clarke pushed Wu all the way in the breaker before finally being outplayed and eventually losing 7-5. The second set saw Wu break the Brit, which was all that was needed. Unfortunately the seed took the second set 6-4.
Overall not a good day for the British juniors.