Novak Djokovic got his French Open quest back on track after coming through a lengthy fourth round clash with Roberto Bautista Agut.
The match had been carried over from yesterday after persistent rain caused havoc with the tournament's scheduling in Paris.
The match resumed at a piece with Djokovic leading 4-1 in the third, and the Serb spent little over an hour closing out the two day contest before eventually prevailing 3-6 6-4 6-1 7-5.
Bautista Agut once again played his part in an engrossing contest in which he demonstrated extreme athleticism and potent groundstrokes; however he was unable to extend the match to a deciding fifth set.
Djokovic will still have to win three matches in the space of four days if he is to lift his maiden title at Roland Garros on Sunday afternoon.
Quick start from Djokovic
The top seed wasn't in a mood to prolong proceedings any longer than he had too here, and quickly secured the second set within 10 minutes of the resumption.
He was immediately striking the ball with more purpose and precision compared to yesterday's endless slog in challenging conditions.
With the third set written off, Bautista Agut came out firing again at the start of the fourth and began to apply some scoreboard pressure with the advantage of serving first.
The Spaniard saved two break points in spectacular fashion in the fifth game, as he first threaded a Djokovic drop shot down the line before deceiving the Serb with a deft touch of his own.
World number one gets the job done
Bautista Agut went on to break Djokovic in the very next game to lead 4-2, however the Spaniard conceded his serve immediately to draw the score level again.
The Serb went on to take the set and the match a couple of games later and showed his relief after coming through a bruising contest.
He will be back in action tomorrow, but is still on course to complete that illustrious career Grand Slam.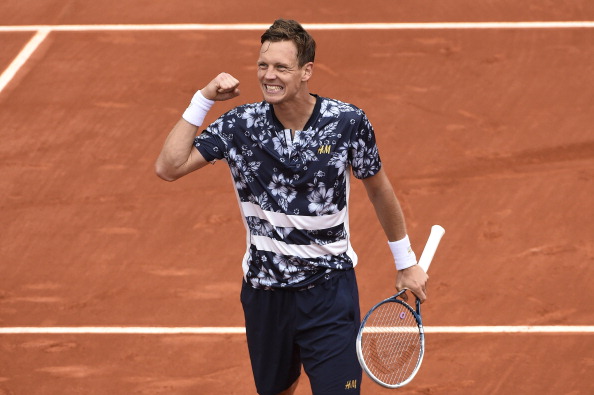 He will now face Tomas Berdych, the world number eight, who defeated David Ferrer in straight sets 6-3 7-5 6-3 to make it into his third French Open quarter final.