Novak Djokovic completed a career slam and became the first player since Rod Laver to hold all four Grand Slams at the same time as he defeated Andy Murray 3-6 6-1 6-2 6-4 to win his first title at the French Open.
After losing the final last year to Stan Wawrinka last year, Djokovic was not going to let another opportunity slip. However, it was a far from ideal start for the world number one as Andy Murray took the first set.
From that point however it was all the Serb as Djokovic fought back to take the second set 6-1 swiftly followed by the third set 6-2. The final set also seemed like it was heading the same way as Djokovic served for the championship at 5-2, however Murray gave everything he got to get back one of the breaks before holding, forcing Djokovic to serve for it once more. Quickly going up 40-15, Djokovic brought up two championship points but was unable to capitalise on either as Murray saved both. However, he did not let his third match point go by as Murray hit an errant shot into the net to give Djokovic the title.
History is made by the world number one
With this title, Djokovic became just the eight player to ever win the career slam and now has 12 Grand Slams to his name. Future targets for him will no doubt be the calendar slam this year with Wimbledon and the US Open remaining. Not only this but he will be bidding to become only the second player and first men's player the "Golden Slam" which is completing the calendar slam alongside winning Olympic Gold. After that he will no doubt have his eyes on chasing down Roger Federer's 17 slams. It was a tournament of records for the world number one as he also became the first player to win $100m in prize money. Now the reigning champion of all four slams, it's difficult to see these records not being beaten soon as Djokovic bids to seal his place amongst the all time greats.
Murrays woes against Djokovic continue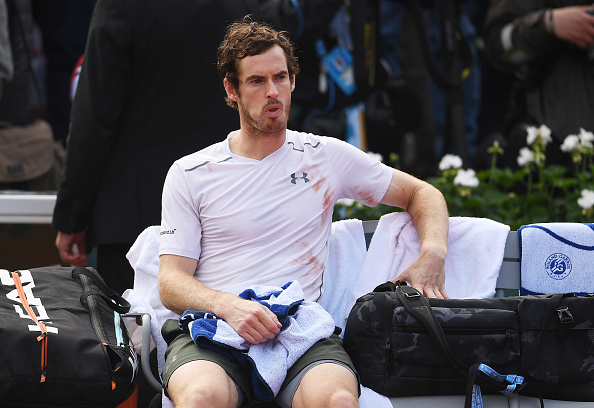 This loss marked Murray's third Grand Slam final loss in a row to Djokovic and his 24th loss in total (10 wins). Having reached 10 Grand Slam finals, the Brit would have hoped to have had more than two titles. It is without doubt that Murray's trophy cabinet would be a lot fuller if it was not for Djokovic and he will have to wonder what he can possibly do to defeat Djokovic in a Grand Slam again.
In his on court interview post match however, Murray was reflective of the situation stating "It's so rare in tennis, and for me personally, it sucks to lose the match, but I'm proud to have been part of today." Heading into the grass season, Murray has big decisions to make with his coaching set up and with many rumours flying about only the world number two really knows what he will do.