Andy Murray has revealed former coach Ivan Lendl will rejoin his coaching team on Monday.
The world number two recalls the Czech former eight-time major winner following a barren spell of almost three years without a slam crown.
Scot hoping for return to winning formula
Having originally appointed Lendl on New Year's Eve of 2011, the British number one progressed to his first Wimbledon final six months later, before losing to a Roger Federer at the top of his game.
Murray's tears at SW19 led to the Briton to becoming Olympic tennis champion at the same venue a few short weeks later, gaining revenge over the Swiss.
It was that momentum that guided the then 25-year-old to his first major win at the US Open, beating Novak Djokovic in four at Flushing Meadows.
Murray's progression under Lendl continued in 2013 as he reached a second successive Wimbledon final, beating Djokovic again, but this time in straight sets - an almost unheard of feat.
Barren spell has followed in wake of Lendl departure
When Lendl and Murray parted ways in March of 2014, it was hoped the the experience and change is attitude that his departing coach had given the Brit would lead to further major slam success.
After spells with Amelie Mauresmo and Jonas Björkmann however, the wait for a first major title since 2013 continues.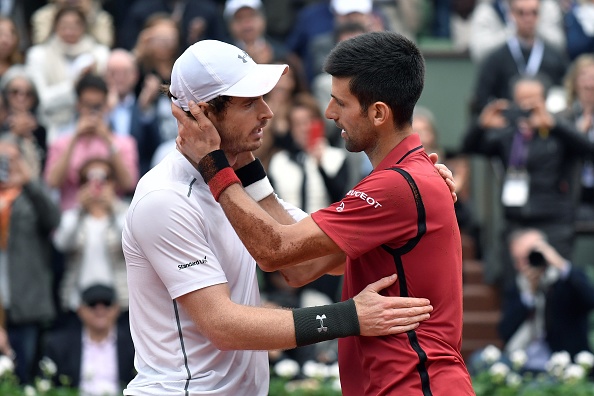 Lendl was originally credited for improving Murray's maturity and consistency. Murray's record against Djokovic under the Czech made for rosy viewing and with the Serb almost single handedly preventing Murray notching further honours - now losing the last two major finals to the world number one - it is hoped Lendl's return can take Murray once again, to glory.
Lendl is now expected to team with Jamie Delgado - who led Murray to his first final at the French Open in Paris last weekend - for run-in to Wimbledon, which begins this week with the Aegon Championships at Queens.