Dom Inglot is set to partner the experienced Canadian, Daniel Nestor, folowing his split from the Swede Robert Lindstedt during the clay court season. Dom Inglot, part of the British Davis Cup team, had to miss the French Open due to injury to Lindstedt and the pair have not played a match together since. Lindstedt is back on the circuit and Dom never really left.
There have been a couple of grass events so far in the lead up to Wimbledon. Inglot has been playing these with Daniel Nestor. The 42 year old Canadian has won Wimbledon twice, the French Open four times, the Australian Open & the US Open once. Nestor has also won the ATP World Tour finals four times, with the last victory in 2011.
The world number 13 can also count 28 Masters titles on his CV, so the Brit certainly seems to have picked a player who knows their way round a doubles court, and more importantly, major event finals.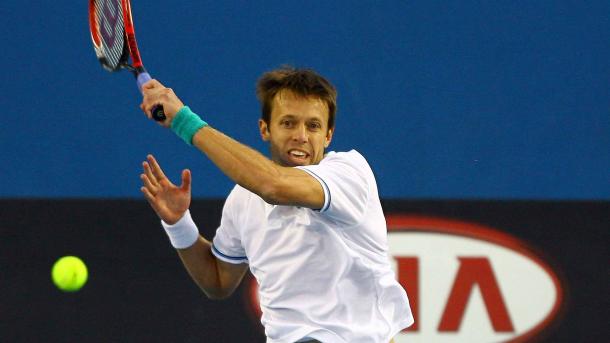 Grass Season
Inglot and Nestor will be together for the grass season, which is only a short period of time in the world of tennis. It could lead onto a more permanant relationship in the doubles world.
Inglot told me that "we start for the grass season and see how that progresses before we committ further".
Hopefully some results will come quickly for the Brit/Canadian pairing. Inglot & Nestor are playing the ATP 250 and are the second seeds. With both players being relatively good on the surface, Nestor with his two Wimbledon titles, Inglot with wins in Eastbourne (before the move to Nottingham), Nottingham as a challenger and runner up this year in s-Hertogenbosch - the latter with Raven Klaasen.
Inglot & Nestor have started well together, unfortunately they came up against the top seeds at the AEGON championships at Queens, but only lost by the equivilant of one break of serve in each set.
Nottingham and then Wimbledon will be the gauge for the pairing to see if they want to commit longer term