There was a huge shock at Wimbledon on Saaturday as current men's singles champion, and top seed Novak Djokovic, was knocked out in the Second Round by American Sam Querrey.
It was a marathon of a game, stretching over one day due to frequent weather delays. Querrey headed in on Friday two sets ahead, before Djokovic claimed the first set of day on Saturday.
More delays followed, but Querrey claimed his third set, and the win to pull off the shock of the competition so far.
Worthy adversary
Many would have the Serbian Champion to defeat the American, ranked 41st in the world, at the start of play on Friday.
He initially proved the masses right, as he took the first game, but Querrey was proving a worth opponent, especially from the serve and were neck-and-neck for the majority of the first set.
The American's serves were a deadly component to have, scoring 13 out of 13 serves entering the 6th game. Djokovic had a slight slip towards the end of the set, with a failed volley and curled effort to send Querrey ahead, but brought it back for the tie-break.
The decider is where Querrey came into his own, and despite a missed opportunity when Djokovic was mid-roll, he managed to take the first set 7-6.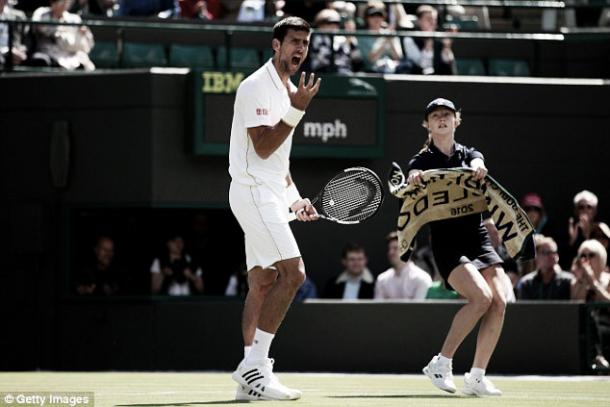 Rain, rain, go away
​That surprise victory in the first set, gave the American some new-found confidence, as he stormed to a second set win.
It was a similar start to the second set, with both finding it difficult to out do eachother. However Querrey took over from there, storming to a very convincing 6-1 victory, with Djokovic providing little, to no contest.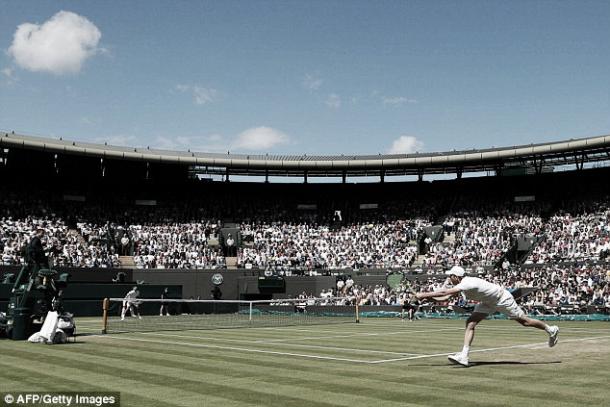 Things are looking up
​The match was called for rain after Querrey's second set victory, with many comparing this match to that of Djokovic's match with Kevin Anderson last year.
As the players entered the field for the second day of play, Djokovic looked like the player of old as he took a storming 4-0 lead in the third set.
Querrey staged a mini-comeback, bringing back to 5-3, but the Serbian did well to claim the set before the rain emerged again.
Making history
The fourth set was crucial for both players, and very similar to that in the first set of this prolonged contest, it was neck-and-neck.
Querrey was on the verge of glory, as he lead the fourth and possible final set 6-5, but once again the rain proved to be a killer to the drama as the play was rained off once again.
The American was one game away, but a sloppy restart caused the tie break. It was a terrible start as he made three huge mistakes to take a big advantage, but he fought his way back into the contest and the giant-killing was sealed as Djokovic placed his shot wide of the mark.