Rafael Nadal should be fit to represent Spain at the Olympic Games in Rio in August should his appeal be successful.
The Spaniard's doctor has confirmed that the 14-time Grand Slam champion, who was forced to withdraw two rounds deep into the French Open due to a niggling wrist injury, is following a successful rehabilitation course that should see him return to tennis at the Toronto Masters at the tail-end of July.
Nadal has been forced to forgo Wimbledon due to his injury and his place in Rio hinges on an appeal currently under review at the International Tennis Federation.
His place rests on his availability for Spain's Davis Cup encounter with Romania between July 15-17, though it has already been mooted that the 30-year-old does not have to feature during the weekend but merely be included in the squad.
Positive words
Angel Ruiz-Cotorro, doctor at the Spanish Tennis Federation, told AS newspaper that they were "all working together to make him [Nadal] fit for the Olympics", adding that he views Nadal's chances as "strong".
"He is working very well and the sooner he can recover and start to compete the better it will be for him to get into a rhythm," he added.
Nadal claimed Gold at the 2008 Olympics in Beijing but was absent for the 2012 Olympic Games in London due to a knee injury.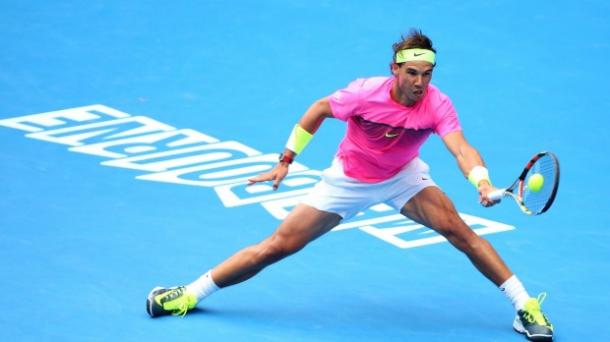 Heralded line-ups
Novak Djokovic, Roger Federer and Andy Murray have already confirmed their place among their respective nations' squad, with the latter aiming to defend his Gold medal on the Brazilian hard courts.
Milos Raonic and Vasek Posposil spearhead a formidable Canadian side while the likes of Kei Nishikori, Grigor Dimitrov and Stan Wawrinka will also feature.
Jack Sock's place in the USA squad, like Nadal's, hinges on an appeal but Australia will be shorn of their two star names, Bernard Tomic and Nick Kyrgios, after the pair withdraw amid a civil war with the Australian Tennis Federation.