Should Milos Raonic register his place in his first ever Grand Slam final, John McEnroe believes he must bring a presence to the court in his semi-final clash against seven-time champion Roger Federer at Wimbledon.
The Canadian has enjoyed a fruitful grass court season, reaching the final of Queen's before Wimbledon commenced, and breezing through to the last four at SW19 in emphatic fashion.
The 25-year-old, who reached the semi-finals at the All-England Club in 2014 and was on the cusp of booking a place in the final of the Australian Open earlier this year but for injury, says much of his success on the grass this year can be ascribed to the influence of McEnroe, whom he added to his team as a 'consultant' this grass-court season.
Slight tweaks
"First things John and I focused on when we were spending a week of training was really about not passing up any opportunities to come forward, to always keep the pressure on my opponents, keep them guessing," he told reporters at his pre-match press conference.
Raonic says McEnroe, working alongside full-time coach Carlos Moya, has placed a lot of emphasis on on-court "demeanour" and how he can exert his "presence" against opponents.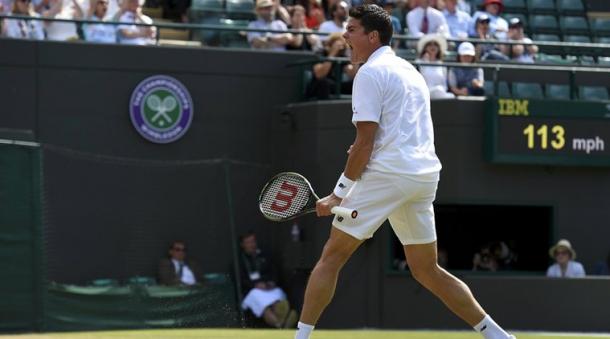 Prepared for the challenge ahead
Federer, however, is an all-time great and the Swiss' five-set come-from-behind victory over Croatian Marin Cilic in the quarter-final underlines his ability to cope with big servers and apply his natural game.
The 34-year-old was hapless against the serve of the world No.13 on Wednesday afternoon but, after claiming a third set tie-break, raced in front and seemed to improve as the match wore on.
"Obviously, the terms are to bring the match on my racket, take away rhythm and timing from him. That's what I'm going to be striving to do," Raonic told reporters.
Play commences on Centre Court at 1:00PM.