Excluding the standard Grand Slam final defeats to Novak Djokovic at the Australian Open and Roland Garros, 2016 has been a brilliant year for world number two, Andy Murray. He had his best clay season to date, and he's won a second Wimbledon title after teaming up with Ivan Lendl again.
However this year has been a very busy one for Murray, who - despite playing a vital role in Great Britain's Davis Cup win last year - will miss the tie with Serbia over the weekend. Whether it's the right decision only time will tell for Leon Smith and his team, as they bid to show that it isn't just all about Andy when it comes to British tennis.
Murray still has a busy schedule to complete in 2016, and the rest he'll receive from missing the tie should be hugely beneficial. The likes of Kyle Edmund and James Ward though will be hopeful that they can come through against a weakened Serbia side lacking Novak Djokovic and Viktor Troicki.
Wimbledon Champion
With the Davis Cup match-up coming so soon after Wimbledon, Murray's decision to miss it and rest himself looks a wise one. The British number one won Queens for a fifth time, before dominating the field at Wimbledon as he lost just two sets on his way to a third grand slam title.
Last year Murray played at Queens club as Great Britain achieved an impressive victory over France straight after Wimbledon. However the exertion of reaching the final and winning it, rather than being knocked out in the semi-finals as he was in 2015, means he deserves a rest more than anyone on the tour right now.
If he was to play on the clay in Serbia, then it may jeopordise the rest of his year, such was the amount of effort he put in to GB's successful campaign last year it would perhaps be unwise if he was to continue to exert himself in the Davis Cup again.
It appears as though the time has come for Murray to put himself before the rest of his British colleagues.
Tough clay season
Before Wimbledon, Murray underwent a tough clay court season, but one that was hugely rewarding and successful despite it culminating in a final defeat at the French. That, alongside a brilliant grass court season provides further evidence of just how hard the Scot has worked this year, and also justifies why he does deserve a couple of weeks away from the court.
Murray reached the final in Madrid, losing to Djokovic, before also reaching the final in Rome, this time overcoming his nemesis. It's been a hugely challenging year, and there's so much more to come from the man from Dunblane that you can't really blame him for missing the Davis Cup this weekend.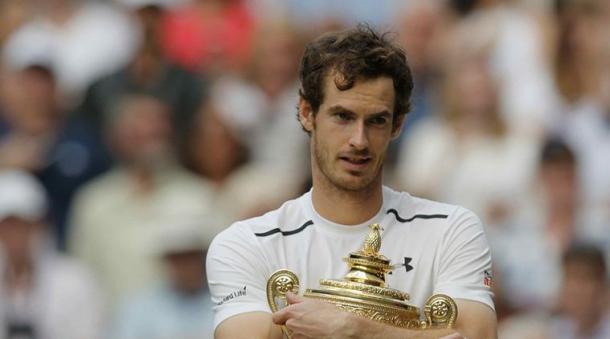 'Making a big push for the Olympics'
One of the biggest reasons you feel in Murray's decision to withdraw himself from the tie with Serbia is because of the Olympics in under a months time. Andy will be looking to be fresh and ready to defend his Olympic crown that he won back on the grass at London 2012, and by skipping the Davis Cup it is probably the right decision if he's to be successful on the hard court in Rio.
It's a decision that won't have been made lightly by Murray, Lendl and Jamie Delgado, but if he is to achieve his goals in 2016 it will be one that come the end of the year will most likely have been the right one.
It's beneficial for all involved that British captain Leon Smith has backed the decision too; "Quite rightly he [Murray] has to look after his body and his mind. He's got his eyes set on getting some rest and really making a big push for the Olympics, US Open and beyond." Wise words from Smith, but it will be the first Davis Cup tie Murray will have have missed in over three years.
Without doubt Murray's expertise and experience will be missed, but with the hosts major ranked players having no involvement it seems the perfect opportunity for him to hand the mantel over to Britain's younger players.
It would have been amazing to see Murray lock horns with Novak with national pride at stake this weekend, but nonetheless we may not have to wait long to see that with the Olympics around the corner. They could of course meet in Brazil as the Serb searches for something that has eluded him so far in his career; Olympic gold.
Murray is one of Britain's finest ever sportsman, and he's done so much for the game of tennis in this country so it's only fair to say he deserves this period of rest before challenging in Rio, and competing in the final major of the year at Flushing Meadows.