L'ultima istantanea di campo riconduce a Wimbledon. Quarti di finale, il britannico affronta Sam Querrey, la partita si trascina, Murray zoppica vistosamente. Un'andatura caracollante, frutto di evidenti problemi all'anca. Gli ultimi due parziali sono un calvario, Andy crolla ed esce tra gli applausi del suo pubblico. La stagione sul cemento resta semplice chimera, Murray osserva da fuori, prepara il grande rientro. Sbarca a New York, l'US Open è oasi da conquistare. Dopo il sorteggio, l'amara resa. Il ritiro a tabellone compilato - conseguenze "nefaste", con Federer e Nadal nella parte alta e una parta bassa di inferiore qualità - scuote il mondo del tennis e suscita parecchie polemiche.
Dopo alcuni giorni di silenzio, Murray torna a parlare e lo fa attraverso il profilo Facebook. Non liete novelle, il Sir annuncia la chiusura anticipata della stagione agonistica. Niente Beijing e Shanghai, forfait anche a Vienna e Parigi. Diversi consulti per giungere ad una decisione pesante ma giusta. Murray intendere recuperare pienamente per iniziare a ritmi alti la prossima annata. Il punto di partenza a Brisbane, antipasto del primo slam di stagione a Melbourne.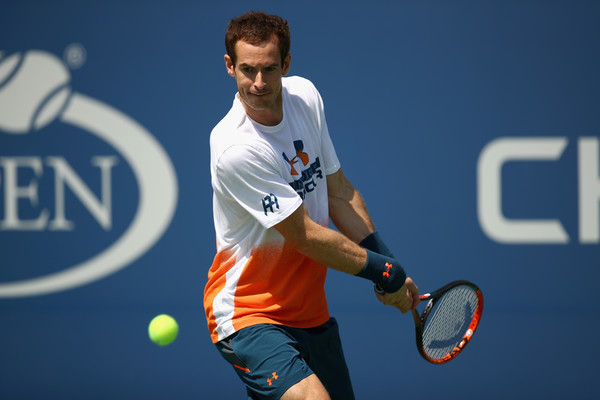 Queste le parole di Murray
Hi everyone...
Just wanted to update you all on my injury and the rest of my season.
Unfortunately, I won't be able to compete in the upcoming events in Beijing and Shanghai, and most likely, the final two events to finish the season in Vienna and Paris due to my hip injury which has been bothering me the last few months.
Having consulted with a number of leading hip specialists over the last week, along with my own team, we have decided that this is the best decision for my long-term future.
Although this has been a frustrating year on court for many reasons, I'm confident after this extended period of rest and rehabilitation that I will be able to reach my best level again and be competing for Grand Slam titles next season.
I will be beginning my 2018 season in Brisbane in preparation for the Australian Open and I'm look forward playing in Glasgow later this year against Roger for UNICEF UK and Sunny-sid3up.
I have a fantastic team working alongside me to help me through this process and appreciate the support from them and all of my fans over this difficult period.