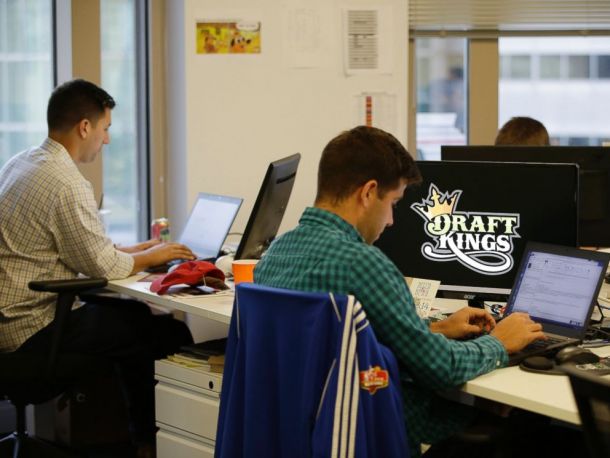 On Tuesday it was announced by New York State Attorney General Eric Schneiderman that Draftkings and FanDuel, two of the most prominent rapidly rising daily fantasy games would be illegal in New York State. Mr. Schneiderman said it was illegal gambling.
As of the writing of this article, you are not allowed to sign up for either Draftkings or Fanduel as a New York resident. According to ESPN, FanDuel and Draftkings will no longer take submissions form New York residents. Eric Schneiderman pointed to their illegality because they are games of chance, based not on what the player does, but what the professional athletes do.
Both FanDuel and DraftKings released statements in regards to the news. FanDuel said, "Fantasy sports is a game of skill and legal under New York State law. This is a politician telling hundreds of thousands of New Yorkers they are not allowed to play a game they love and share with friends, family, coworkers and players across the country. The game has been played -- legally -- in New York for years and years, but after the Attorney General realized he could now get himself some press coverage, he decided a game that has been around for a long, long time is suddenly now not legal. We have operated openly and lawfully in New York for several years. The only thing that changed today is the Attorney General's mind."
DraftKings released a very lengthy statement, of which this is only a piece, "We are very disappointed that New York Attorney General Eric Schneiderman took such hasty action today, particularly since he did not take any time to understand our business or why daily fantasy sports are clearly a game of skill. We strongly disagree with the reasoning in his opinion and will examine and vigorously pursue all legal options available to ensure our over half a million customers in New York State can continue to play the fantasy sports games they love."
Eric Schneiderman also released a statement about the cease and desist order he made today, "Our investigation has found that, unlike traditional fantasy sports, daily fantasy sports companies are engaged in illegal gambling under New York law, causing the same kinds of social and economic harms as other forms of illegal gambling and misleading New York consumers. Daily fantasy sports is neither victimless nor harmless, and it is clear that DraftKings and FanDuel are the leaders of a massive, multi-billion-dollar scheme intended to evade the law and fleece sports fans across the country. Today we have sent a clear message: not in New York and not on my watch."
According to ESPN.com, Schneiderman is giving both websites five days to respond to the cease and desist order and say why he shouldn't move forward with the order. This comes after Nevada required daily fantasy companies to get a license to operate for the state. These developments will make a big impact as these sites are sponsored by multiple big teams and leagues including ESPN, MLB, NASCAR, UFC and FOX. In New York, DraftKings is a major sponsor in MSG, including being the New York Liberty's jersey sponsor. Legends is a partner in DraftKings and is the New York Giants and New York Yankees hospitality company. DraftKings is also a New York Jets and Brooklyn Nets sponsor.