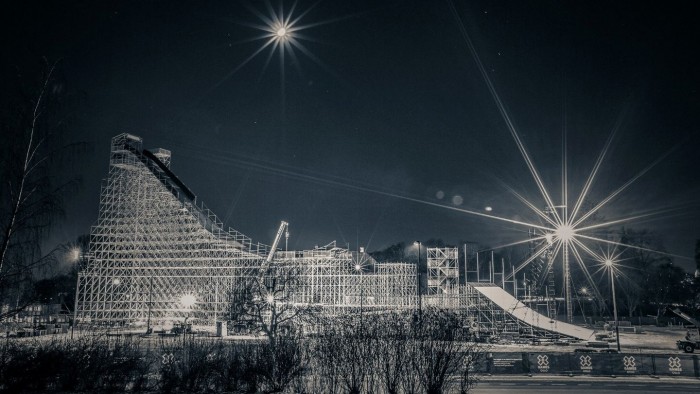 The Freestyle Skiing and Snowboarding Big Air finals took place today in Oslo. The riders had to land two runs on the artificial snow of the Tøyen Big Jump. The judges then keep the best of the two runs to draw the final classement. The crowd got together in bulk to watch the phenomenal tricks of the many competitors.
Freestyle skiing
Tiril Sjaastad Christiansen took the gold today in Oslo in front of a delighted Norwegian crowd. The young rider won the competition with the score of 94.00 in front of her teammate Johanne Killi rewarded with a jump at 90.33. The Swedish Emma Dahlström completes the podium and earns the bronze medal with 86.00 points.
Henrik Harlaut took the victory in the Men's contest. He is now a 3 times X Games gold medalist in Big Air. In second place we find Fabian Boesch. The gold medalist in the discipline a month ago in Aspen gave everything in the air. He improved his score in his second run going from 94.00 points to 95.00, not enough to claim the first place though. Gus Kenworthy wins the bronze medal. He has now won a medal in every X Games free skiing disciplines, which reinforces his status of most polyvalent skier on the tour.
Women's Big Air results (best of the two runs):
1. Tiril Sjåstad Christiansen – 94.00
2. Johanne Killi – 90.33
3. Emma Dahlström – 86.00
Men's Big Air results (best of the two runs):
1. Henrik Harlaut – 97.00
2. Fabian Boesch – 95.00
3. Gus Kenworthy – 91.66
Snowboarding
Cheryl Maas won her first ever X Games medal, from the most beautiful metal. The Dutch snowboarder landed a backside 900 in her final jump and got the score of 91.33, taking the victory from Christy Prior who was leading with 84 points. The veteran Kjersti Oestgaard Buaas wins the bronze medal. Indeed, at age 34 Oestgaard Buaas wins her 3rd medal, the second in a X Games Europe after the bronze medal in Slopestyle at Tignes in 2013.
In the Men's side, Yuki Kadono took the gold medal in Oslo ahead of Maxence Parrot and Billy Morgan. Kadono and Parrot landed the same trick as their best one from the two runs, a backside triple cork 1620. The judges finally preferred the Japanese rider's execution and landing, even if Max Parrot had way much amplitude in the air. Morgan completes the podium with a best run at 79.33 points, meaning of a bronze medal.
Women's Big Air results (best of the two runs):
Cheryl Maas – 91.33
Christy Prior – 84
Kjersti Oestgaard Buaas – 81
Men's Big Air results (best of the two runs):
Yuki Kadono – 90.66
Max Parrot – 90.33
Billy Morgan – 79.33