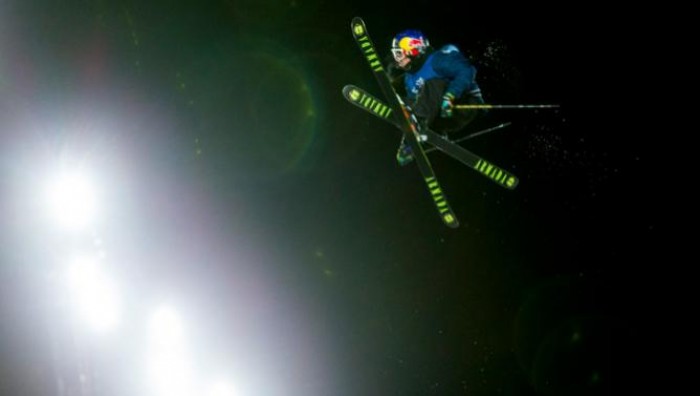 The Oslo Winter Park hosted the last competitions of the X Games Oslo, the finals of the Superpipe. Each competitor got three runs to show their best tricks and reach the higher score possible.
Ladies:
This is her first ever X Games gold medal, Cassie Sharpe impressed the Norwegian crowd today in Oslo. The young woman showed an amazing consistency, landing her three runs, all with scores above the 85.00 points. Her best attempt was her second with 88.33 points, everything was reunited: a regular amplitude, rhythm, clean grabs and diversified jumps. The Canadian rider opens her X Games medal count with the most beautiful metal. She was obviously overjoyed at the end of the contest, not believing what just happened to her.
In second place is Maddie Bowman. This is her 7th X Games Medal, the second one in Silver. The 2016 X Games Aspen gold medalist landed her best run in her third try but couldn't reach Sharpe's level. She ends the 2016 X Games tour with two medals in two competitions, an impressive ratio.
Ayana Onozuka completes the podium and wins the bronze medal. The Japanese woman went crescendo in the contest. Indeed she got the score of 19.66 in the first run, 68.66 in the second and 83.66 in her third attempt. She gave all the energy she had left to gain this X Games Medal with class.
Final results (best of the three runs) :
1. Cassie Sharpe – 88.33
2. Maddie Bowman – 85.33
3. Ayana Onozuka – 83.66
Men:
He just came back from injury, Torin Yater-Wallace wins the X Games Oslo. This is his 5th medal in this contest, the second in gold and in a European X Games competition. His second run was his best of the three attempts, he especially landed a Alley-oop double flat spin 1080 and claimed the impressive score of 95.00.
Alex Ferreira ends second and wins the silver medal. As Yater-Wallace, his second run was his best. Indeed, he managed to land two double cork 1260 and a double flat spin 900 to claim the second spot. This is his third X Games medal after two bronze medal, he improves his medal count with a silver one today in Oslo.
After two poor runs, Gus Kenworthy put it together on his last one. He landed on his third run a left dub 1260, a dub 1080, a switch double 10 and a Alley-oop 900 to reach the score of 90.33 and claim the third position. The American skier got two silver medals in the X Games Aspen a month ago, this weekend, he won two bronze medals, in the Big Air and the Superpipe contests.
Final results (best of the three runs) :
1. Torin Yater-Wallace – 95.00
2. Alex Ferreira – 93.33
3. Gus Kenworthy – 90.33