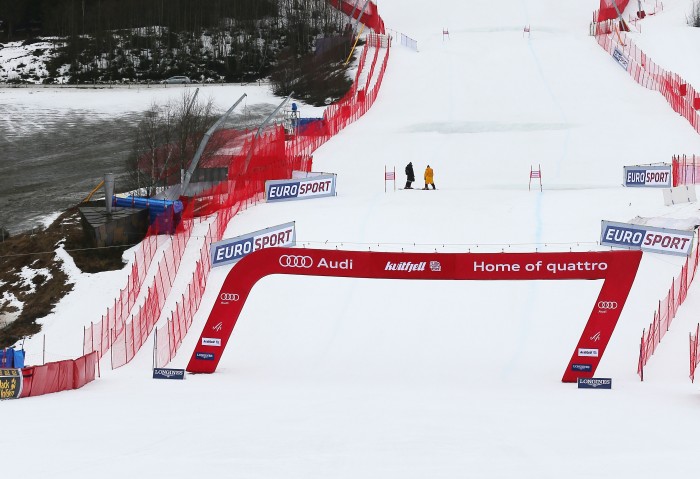 The Alpine Skiing World Cup is nearing end, as this is the last weekend of World Cup races this season and which means last races of the season for quite a number of skiers. Only races left after the Kvitfjell weekend are World Cup finals, where only best 25 skiers of the chosen discipline can compete.
Can Fill Secure the Downhill Globe Before the Final Race?
Aksel Lund Svindal has been injured since January, but that does not mean he is still not leading in the downhill standings for the elusive globe. Peter Fill, who sits at second place is still 26 points behind him, but with two races to go and Svindal on the sidelines, Fill should catch his competitor quite easily. But the question is, will he be able to keep the lead? This has been Fill's best season of his career and the globe would definitely be a cherry on the top. There are still eight skiers with a theoretical chance to win the globe for themselves. 95 behind Svindal is French veteran Adrien Theaux. Sitting on fourth place on the downhill standings is Svindal's compatriot Kjetil Jansrud. He is 99 points away from Svindal. Fifth place is taken by Dominik Paris from Italy, who is 104 points behind Svindal. He needs to reduce the gap to 100 points on Saturday to stay in contention for the globe. Sixth place is taken by Guillermo Fayed. The Frenchman is 113 behind Svindal. However, bad news arrived from the Friday's downhill training in Kvitfjell. Fayed, who had a nice chance to at least get on the podium in downhill standings, injured his knee, during a fall in Kvitfjell. Reports are claiming he is out for the rest of the season and rules with out of contention for the globe. Besides the mentioned skiers, four others still have mathematical chance. Carlo Janka, Hannes Reichelt, Beat Feuz and Steven Nyman are within 200 points from Svindal, but as Paris they need to reduce the gap to 100 points on Saturday, to keep their chance alive for the downhill globe in St. Moritz.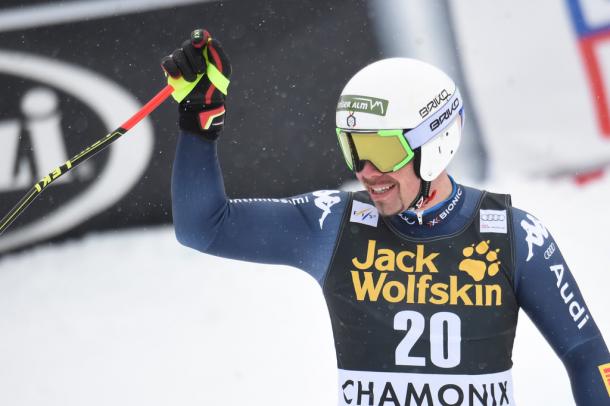 The competition in downhill this year has been widespread this year with many skiers having inconsistent results, which made it even more difficult to predict the winner of the globe. However, if Fill manages to win the race tomorrow and Theaux, Jansrud or Paris are not on second place, Fill will secure the downhill globe. He needs to gain around 30 points against his top competitors to travel to St. Moritz without extra pressure on his shoulders.
_______________________________________________________________________________________
Downhill takes place on Saturday. It is scheduled to start at 11:30 am local time (5:30 am Eastern time).
Kilde Close to His Maiden Super-G Globe
Even since Svindal's injury, top skiers in speed disciplines were quite inconsistent. Even more than in downhill, Super-G has seen only Svindal winning more than one Super-G race this season. But after collecting 310 points in first four races, Svindal finished the season and left other competitors fight for the globe. Despite being still in the lead, there are still two races to go until the end of the season, which makes it unlikely for him to win it. However, there is a chance the globe stays in Norwegian hands. After winning the Super-G race in Hinterstoder, Svindal's countryman Aleksander Aamodt Kilde is trailing only by 25 points behind Svindal. Kilde also made a substantial advantage with the win in front of Austrian racer Vincent Kriechmayr, who is 92 points behind Svindal. Besides those two, 13 skiers still have mathematical chance in front of the last two races, but all need to reduce the gap behind Svindal to less than 100 points on Sunday. It seems likely that Kilde will win his first globe in Super G, being 67 points in front of Kriechmayr and 78 points in front of Janka, who sits on fourth position in the Super-G standings.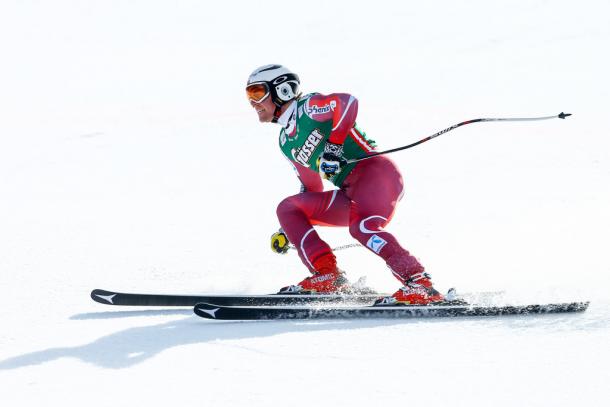 But can the youngster hold under pressure and win the globe or will he managed to let this golden chance slip away. It seems he could already secure the globe in front of his home crowd, but he would quite likely need a win to secure it. It is all still pretty hard to predict, but the race on Sunday will provide us most of the answers.
____________________________________________________________________________________
The Super-G takes place on Sunday. The run starts at 11.15 am local time (5:15 am Eastern time).