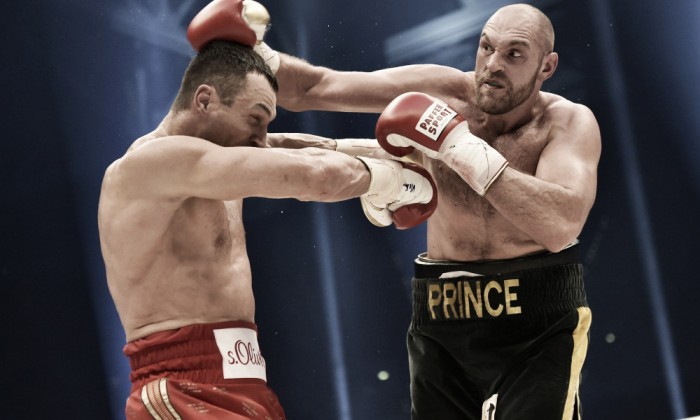 Heavyweight champion Tyson Fury's first title defense has been officially postponed, as per a statement he made via Instagram this morning. "Hey guys, I got a little bit of bad news for you all," Fury said. "About 10 days ago, I was running and I went over my ankle, sprained my ankle. I've been to the hospital and had X-rays and MRI scans and all that stuff. They say it's not broken but it's badly sprained. Keep off it for 6-7 weeks. I tried to still train a bit. I had a second opinion a week later and I got the same advice. So the fight will be postponed.
The fight was scheduled for July 9th at Manchester Arena in Fury's hometown. His opponent? Wladimir Klitschko, the man he beat in November 2015 via a unanimous decision. The loss was Klitschko's first since April 10, 2004, and signaled the end of Wlad's 11-year reign as heavyweight champion. Klitschko expressed his disappointment via a statement as well as his eagerness to reschedule the fight as quickly as possible.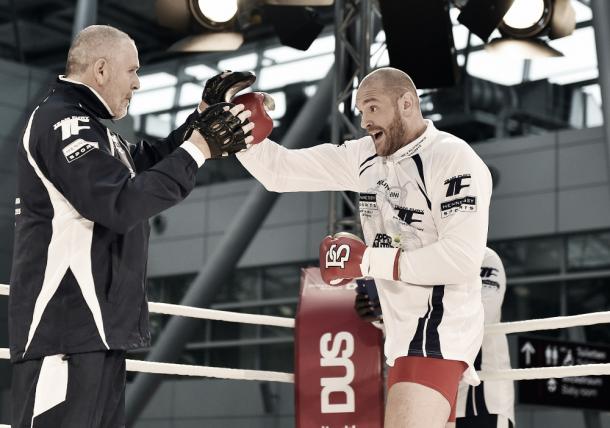 The news of the heavyweight title fight's postponement comes just weeks after the cancellation of another heavyweight championship. American heavyweight titlist Deontay Wilder was set to defend his title vs. Russian challenger Alexander Povetkin's however, the fight was called off when Povetkin tested positive for Meldonium, the same substance that damned tennis star Maria Sharapova to a two-year suspension. Many boxing fans believed these two championship bouts could have served as a playoff-style elimination tournament to determine the undisputed heavyweight championship of the world, but those plans seemed to have fallen apart on both ends.
Lightning Rod of Controversy
While the official reason for Fury's withdrawal has been his ankle, there has been speculation that he was simply not in fighting condition and had been partying excessively since winning the heavyweight crown. Fury's post-fight benders are merely the tip of his controversial iceberg, however. In recent months the champ has caught criticism from just about everyone including Klitschko himself due to his derogatory comments towards (but not limited to) Jews, women, and homosexuals.
The fight is presumed to be rescheduled for October. This delay gives Fury decent time to get 100% fit both physically and mentally, something that Fury's promoter Mick Hennessy considers a priority. As for Klitschko's fitness, the Ukranian has been rigorously training in the Austrian mountains since his defeat and is anxious to regain his belt according to his camp.