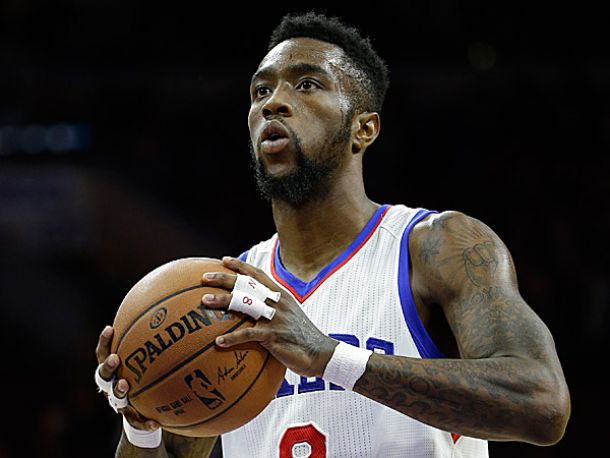 Philadelphia 76ers point guard, Tony Wroten, suffered a knee right injury January 16 that has prevented him from playing and is now being reported to be a partial ACL tear that'll require surgery.
Philadelphia 76ers President of Basketball Operations and General Manager Sam Hinkie released a statement Friday, January 23, regarding the status of Sixers guard Tony Wroten.
"During our game against the New Orleans Pelicans on January 16, Tony Wroten suffered an injury to his right knee. Over the past week, we have worked closely with Tony, our medical and sports performance teams, his representatives, and renowned specialists in order to reach an accurate diagnosis and provide him with the best possible care.
"After this extensive process, it has been determined that Tony sustained a partial tear of the anterior cruciate ligament in his right knee and that the best course of action for Tony's basketball career is to repair his ACL surgically. While the precise timing and details of the procedure are still being finalized, what has been determined is that the ACL will need to be surgically repaired.
"Until the procedure takes place, we are unable to provide a specific timeline for his return to play."
While a timetable is not being given by 76ers personnel, it's almost safe to assume that Wroten's season is done, and he'll look to return for the beginning of the 2015-2016 season.
Wroten leads the team with 16.9 points per game but was only shooting 40.3 percent from the field and 26.1 percent from beyond the arc.
Wroten's playing style can be a bit erratic at times, but the kid certainly has talent and is a solid contributor on any team's rotation given he's used properly. ACL injuries can be tricky and can take at least a year for players to come back from but hopefully in Wroten's case it's not as severe as other ACL injuries.