 No one really knew what to expect from San Antonio in the beginning of the season. LaMarcus Aldridge was the biggest addition to the team since Kawhi Leonard, so there was some understanding of just how good the team would be by the end of the year.
Now, after being eliminated by the Oklahoma City Thunder in the second round, the San Antonio Spurs could be in for yet another roster shakeup.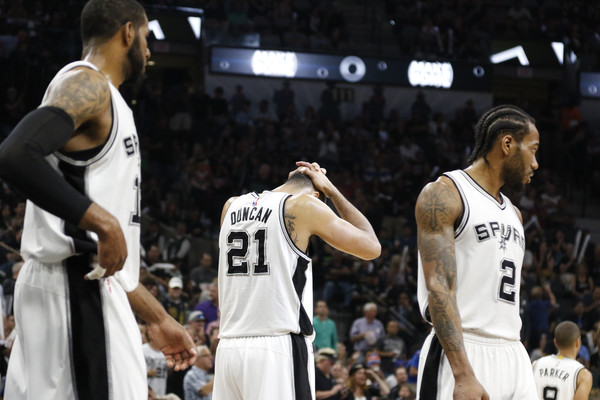 Will Tim Duncan retire?
This is the biggest question circulating around sports publications nationwide. Tim Duncan has won five championships, three Finals MVPS, two MVPs, the list goes on.
When Aldridge was added to the roster, there was a ton of speculation indicating that the Spurs could pull out another title and bring Duncan to a grand total of six rings. The pairing of Duncan and Aldridge is one of the most historic duos ever seen, primarily because Duncan is one of the best power forwards ever, and his mentoring would bring out Aldridge's full potential.
But now that they're out of title contention, the Spurs could have potentially lost their veteran for good. Of course, Duncan's retirement wouldn't be spiteful -- he's arguably the most mature, respectful player in the NBA. If he is to retire, it would be purely because of age. He's 40 years old, and he doesn't have nearly as much fight in him as he did a decade ago.
He'll be a free agent this summer, with the option to sign back with the team. We are all used to seeing Duncan slaughter players in the post, regardless of his age, but it might be best for him to call it quits and save himself the time of playing another lengthy season. He's an undisputed Hall of Famer, and I speak for everyone when I say we'll miss his talent in the NBA.
Is Manu willing to return?
Manu Ginobili is another name connected to retirement rumors, rightfully so. He suffered a testicular injury late in the season that kept him removed from the court for a month or so, and that's not an injury anyone should mess with.
Ginobili has had a long and successful career just like Duncan, so if he left San Antonio this offseason, he'd have everyone's okay. If he leaves, the Spurs won't be missing much, not to discredit his value. The bench, though, offers many valuable options in Patty Mills and Jonathan Simmons, who left a little bit of an impression on the league.
If he returns, Ginobili will likely pick up right where he left off, leading the bench offensively while providing a veteran presence for the youth on the team.
Leonard and Aldridge take over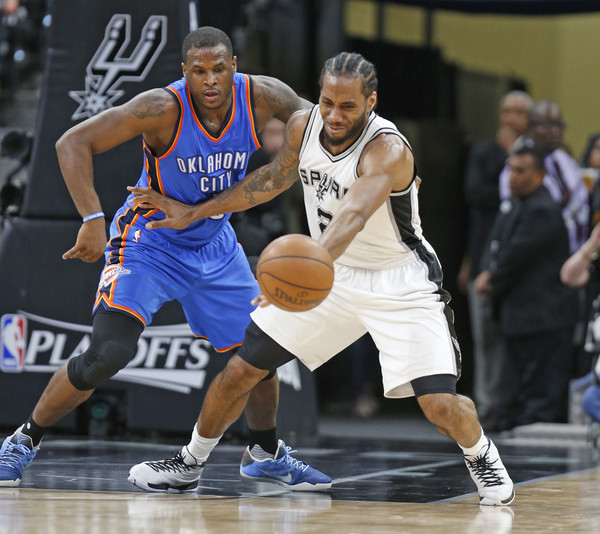 Hypothetically, if Duncan and Ginobili call it quits, Tony Parker is the last remaining member of the legendary Spurs trio. He's still entirely capable of controlling an offense, though he has had some injury troubles in the past couple of season. Nonetheless, there is still plenty of veteran presence for San Antonio. David West and Kevin Martin would still be active unless the front office decides to make some moves.
In the end, though, this team shall be strictly run through Leonard and Aldridge. They're the new franchise faces, and will be crucial to the offensive and defensive structures of Gregg Popovich's team. Both guys still have plenty of energy left in their legs, and with players like Kyle Anderson up and coming, the Spurs are still a force to be reckoned with.
With Popovich as head coach, there's no denying that the Spurs will continue their streak of playoff appearances. However, a title may be out of reach for a couple of years unless Leonard and Aldridge really do take the reigns the right way.