 Dragan Bender, born in Čapljina, Bosnia and Herzegovina, is one of the most highly anticipated international prospects in the draft. He is only 18-years-old but brings many years of playing experience with him. Bender made his professional debut at age 15 with the Croatian team KK Split. Following his time with KK Split, Bender joined KK Kaštela and led the team to a league promotion. Kaštela was added to Croatia's highest basketball league, A-1 Liga, thanks to Bender's offensive, defensive, and leadership abilities.
Following his time in Croatia, Bender signed with Maccabi Tel Aviv in the Israeli Basketball Premier League. However, Bender was quickly loaned to Ironi Ramat Gan who play in Israel's second tier basketball league. The 7'1" big man excelled with Ironi and lit up the court. He scored a career high 25 points and recorded multiple double-doubles throughout the season. He finished averaging 9.7 points, 7.4 rebounds, 2.6 assists, and 1.1 blocks. That season performance led to a promotion back onto the Maccabi Tel Aviv roster. Bender played two seasons with Maccabi, helping lead them to repeat championships in the Israeli Basketball Premier League.
Strengths
Bender, standing at 7'1 and 225 pounds, is a big forward. While he has played at center, his natural preference is a power forward role. This versatility could be helpful if he can excel at both positions. In addition, Bender brings a skill set that is rare with players his size. He runs the floor very well and has good ball handling, passing, and coordination on the court. The 18-year-old has a great combination of perimeter mobility, size, and ability to play solid defense on the wing. All while being seven feet tall.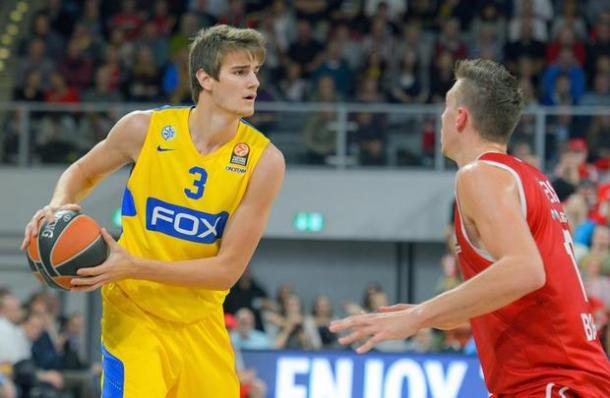 His mid-range shot has improved throughout the years and only seems to be getting more accurate as he gets older. Bender's size down low helps out with defending the paint but he also possesses the skills to guard players on the wing. Bender's biggest strength is the versatility that comes from his size and agility. He can score, pass, defend, and run the floor. You can't ask for much more from a player.
Weaknesses
Some of Bender's perceived strengths can also be seen as weaknesses. While his size and agility can help to defend wing players, his lankiness can lead to him being bullied by much bigger players down low. His shot, while improving, is still a bit inconsistent and predictable to defenders. The 18-year-old has also shown some incompetent defensive play. He is occasionally quick to foul and turns the ball over easily.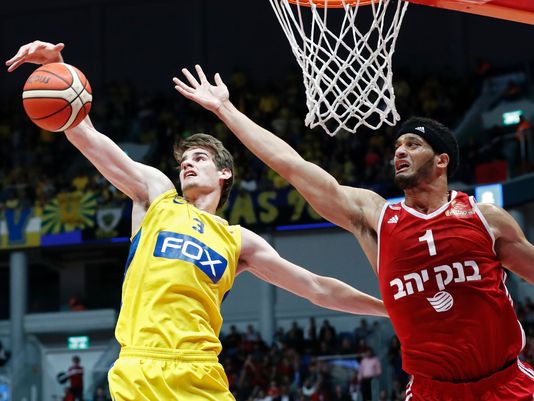 Bender also doesn't have the greatest athleticism. He would certainly benefit from bulking up. Standing at 7'1, he should be a better shot blocker than his numbers show. One of the greatest fears for Bender is that he is simply a perimeter player stuck in the body of a big man. But, these weaknesses seem minimal compared to the potential upside from a talent like Dragan.
What Bender brings to the Suns
The Phoenix Suns will likely look to play Bender in a stretch-four style. His style works well with the Suns and provides a much needed presence on the wing. There is a ton of potential for the Suns from Bender. With the correct development, he'll easily be molded into a solid starter for Phoenix. He's a versatile player and Phoenix has many options for how they'd like to utilize him.
The size, length, scoring and potential athleticism from Bender should give Phoenix Sun fans much to look forward to in their future.