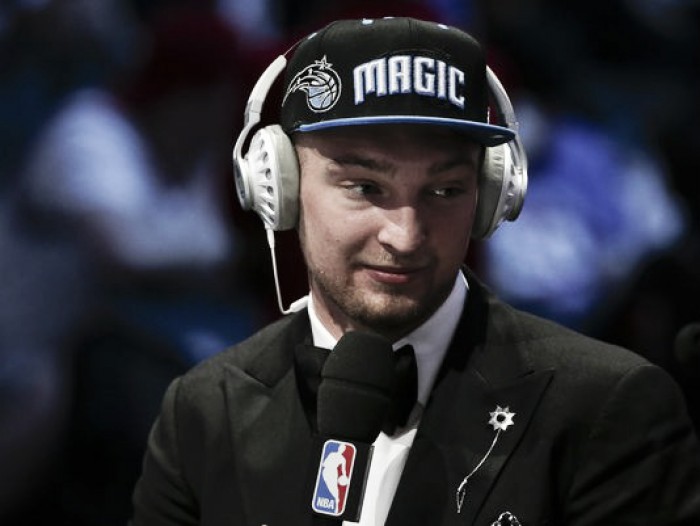 The Orlando Magic selected Gonzaga center Domantas Sabonis No. 11 overall, but he was immediately part of a trade package that sent him to Oklahoma City Thunder along with Victor Oladipo and Ersan Ilyasova (Serge Ibaka outgoing to Orlando).
Sabonis may be the next skilled big in the NBA, but is he a player out of his time? In an era predicated on perimeter shooting, Sabonis is a back to the basket big man.
The son of 7'3" Euro basketball god Arvydas Sabonis, Domantas is a smaller version of his father at 6'10", maybe without a little of the legendary glow, too.
What skills does Domantas Sabonis bring?
He is great on the block and there is always a need for that in the NBA, but it is unclear whether Sabonis will be good enough that any teams will make him the focal point of an inside-outside offense.
Sabonis does a lot of things really well that should translate to success, not the least of which is moving well without the ball and finishing well with both hands. At 6'10" he is easily a power forward—but he will need to add bulk if he is to transition to becoming an NBA center.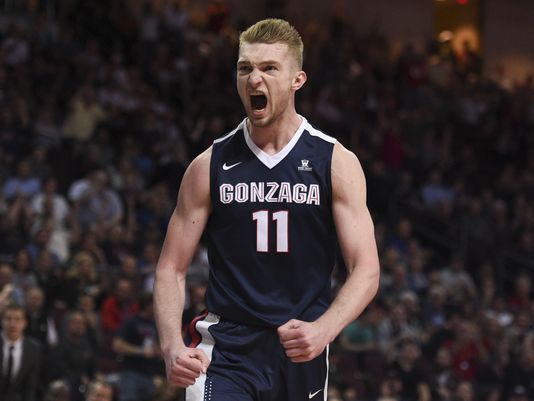 He is also a notoriously hard worker, which goes a lot further than people seem to realize when it comes to building the type of post moves he possesses already. Limiting is the fact that Sabonis is a very average athlete—and will likely never be a great anchor to a defense. The hope is that his offensive gifts make up for it, and the Oklahoma City Thunder already skillful deploy another weak defender in Enes Kanter.
What are his prospects to get playing time?
Sabonis' offensive gifts are too good to render him a total bust, but he would have climbed higher up the draft boards if teams believed he could be stronger defensively. Merely passable defense from a skilled center is not always enough to render a team a postseason threat, but he has the luxury of walking onto a contending team.
OKC can be patient with Sabonis while fully expecting him to be a rotation player by the end of the season.
He is not the legendary talent his father was, but that pedigree does count for something.
The Thunder now have a strange rotation of big men, but perhaps Steven Adams can impart more defensive lessons to Kanter and Sabonis.