 The United States men's national basketball team opened up their training camps on July 18, going through team practices, scrimmages and prepping for the upcoming five exhibition games. Their first game will be played on July 22, against one of the top national teams in Argentina.
How Will Team USA Square Off Against Argentina?
With this year's 12-man roster, head coach Mike Krzyzewski won't have the perennial superstars like LeBron James, Dwyane Wade, Chris Paul, Stephen Curry, Anthony Davis or Russell Westbrook that he's had in previous U.S. national teams but this year's squad is not to be taken lightly.
You can take a quick look at this year's Team USA squad here: U.S. Olympic Men's National Basketball Team Preview
Players like Carmelo Anthony, Kevin Durant, Paul George, Kyrie Irving, DeMarcus Cousins all need to be taken seriously as anyone of these players can take over a game. Not only are these players highly skilled but they also have played for previous national teams as well as competing in FIBA tournaments. This gives Team USA experienced players in international play to lead the way for their team.
The style of play that Krzyzewski will likely run will be an up-tempo game. This team with Irving, Durant, George, Jimmy Butler, DeMar DeRozan, Draymond Green who all like to run up and down the court will give challenges to Argentina as they like to run slow-paced, halfcourt style of play.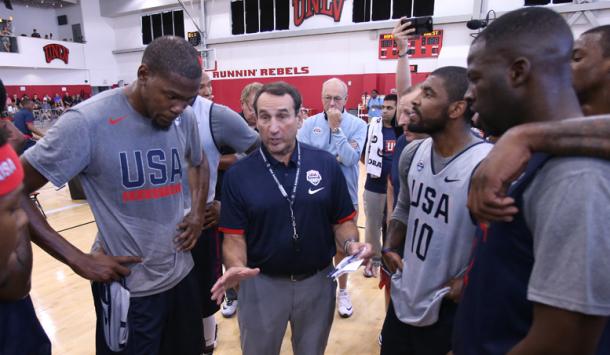 Can the Argentinians Pull Off the Upset?
It's safe to say that the once 2004 Olympic champions are no longer the same. The Argentinians had to adapt to a new style of play with key players aging in Manu Ginobili, Luis Scola, Andres Nocioni and Carlos Delfino who are well into their thirties. The same thing can be said about Argentina as those players played in both the NBA and in international play. Although Argentina has a few young bucks, the style of play they run is the halfcourt offense.
Argentina head coach Sergio Hernandez will have to run it through the offense through the younger players in Nicolas Brussino, Gabriel Deck, Patricio Garino and Nicolas Laprovíttola, all who can light it up on the offensive end.
If it comes down to a defensive game, the Argentinians will need to buckle down and slow down the run 'n gun offense from the Americans. Players like Irving, Butler, Durant and George will have an easy way to the hoop if they run straight from the inbound pass. This will be key for the Argentinians if they can stop this.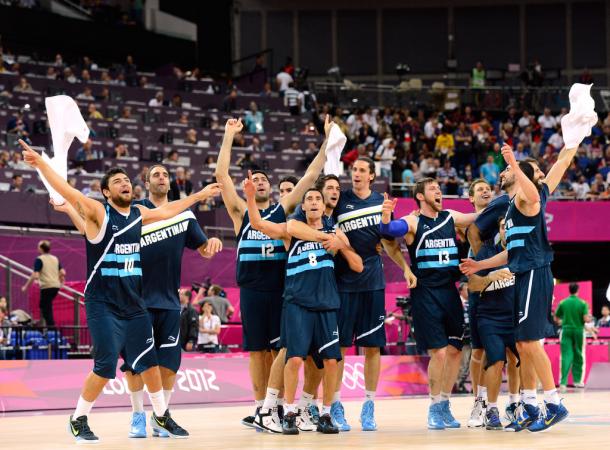 Game Details
This game will indeed have that intense feel as Team USA and Argentina are considered to be rivals. The 2004 Olympic champions in Argentina did, in fact, beat Team USA in the semifinals and went on to win gold. Team USA will begin its quest to win its third straight gold medal and sixth in the last seven Olympics.
Team USA - Argentina will be played on July 22 at 9 p.m. ET in T-Mobile Arena in Las Vegas, Nev.