 The rebuilding project in Atlanta might just have been kickstarted, as the Hawks have agreed to send 35-year-old Kyle Korver to the Cleveland Cavaliers for Mike Dunleavy Jr. and a protected first-round pick in 2019. This is a major move for both sides, as the Cavaliers gain yet another sharpshooter to add to their arsenal on the championship run. It also signals that the Hawks are sellers and will more than likely deal other pieces in the coming weeks. The biggest of these pieces could be Paul Millsap, who will be unrestricted and will demand a max contract after this season.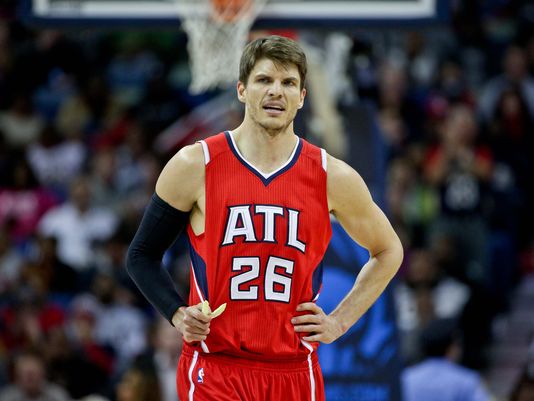 The Trail Blazers also swapped first-round picks with the Cavaliers in 2017 and 2018 in order to get this deal done.
Threes Will (Continue to) Fall for Cleveland
The Cavaliers are second in the league in three-point percentage with a 39.3 percent clip, and they just got a lot better in that department. Korver has been a career specialist from beyond the arc, and he has even improved in his later years with the Hawks. This is a scary move for the rest of the league, as Korver will see even more open shots with such a talented roster.
Cleveland is giving up Dunleavy and a pick, but they are more than willing to do so in order to push for another title right now. He is a veteran who will only do good things for the locker room and has underrated size and defending abilities for his age. The only thing that has slowed him down recently was an ankle surgery in 2015 that affected his percentages a bit.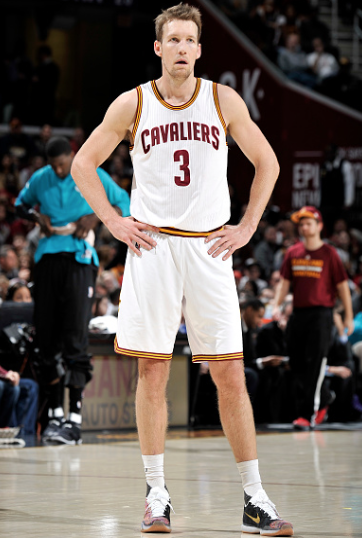 A Sign of Things to Come in Atlanta
From the Hawks point of view, this deal likely has larger repercussions than just dealing Korver. Rumors have been swirling of possible trades involving Millsap, Thabo Sefolosha and Kris Humphries, and it seems like general manager Wes Wilcox and head coach Mike Budenholzer are ready to tear the roster down. Sources close to the team believe all of the veterans are for sale, as the Hawks don't believe they can compete with the upper echelon of the Eastern Conference with this group.
The first-round pick will be conveyed later in the round (if at all), but it is still a decent return for an aging Korver. Dunleavy will not factor too heavily into the Hawks' plans this season or beyond, and he opens up room for Korver to head in the other direction. Reports are already indicating that he may soon be on the move as well.