 When the Atlanta Hawks made the decision to trade knockdown shooter Kyle Korver to the Cleveland Cavaliers, it seemed to signal a change in the team's overall plans for the future. That idea was further supported when it was announced that star forward Paul Millsap was available for trade and would more than likely be the next Hawk to leave town.
These ideas have taken a turn in the opposite direction, with reports now indicating that Millsap is off the trade market and will not be moved before the deadline next month. It is certainly a surprise for many fans and a disappointing announcement for the long list of organizations that are interested in his services. The Hawks have decided that they can compete in the Eastern Conference this season, where they currently sit fourth at 21-16.
A shift in the Hawks' course
While it makes sense that the Hawks would want to keep their best player, there are several reasons why trading Millsap made sense for the future of the franchise. First of all, he will have the opportunity to opt out of his contract and become an unrestricted free agent this offseason. Even if he is set on returning to Atlanta, which he has previously mentioned, he will be due for a major pay raise and the Hawks will have a hard time fitting his salary into their big picture.
It is also a surprising move to keep Millsap because of their recent playoff history in the East. While Coach Mike Budenholzer has orchestrated a 60-win season and installed a system of team basketball, the Hawks have been swept by the Cavaliers two years in a row. LeBron James has dominated the conference his whole career, and it sure doesn't look like that will change this season. The Hawks also helped out the Cavs' immediate strength by sending them Korver for a draft pick and Mike Dunleavy Jr.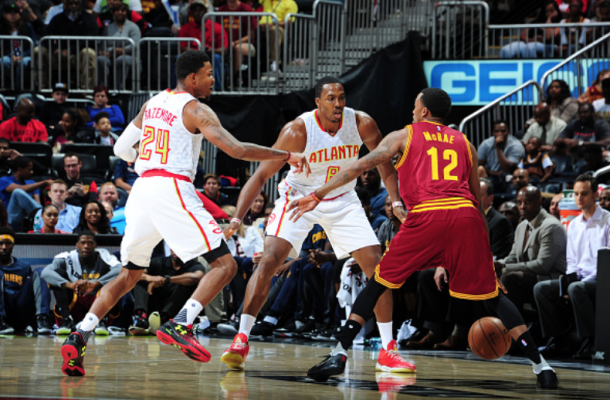 On the other hand, this team has plenty of talent and just paid Dwight Howard and Kent Bazemore this past summer in order to win now. It seems like the management is torn on which route to take, but this team should make the playoffs and at least have a chance of reaching the conference finals. There is also a lot of time before the trade deadline, so plans could easily shift again.