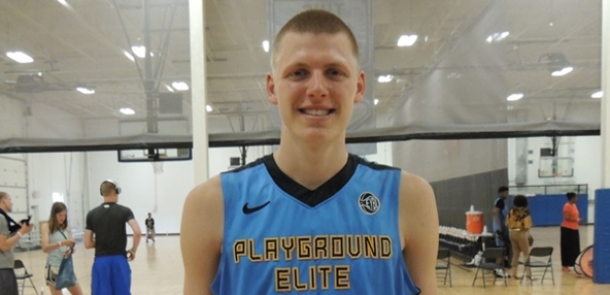 It is not often that Michigan State or Kentucky loses in a recruiting war with Marquette, but as Henry Ellenson gave his verbal commitment to the Golden Eagles on Thursday, Steve Wojciechowski has served notice that his new team will be a powerful force in college basketball.
Ellenson, the number four overall ranked player in the ESPN 100 (247 Sports has him at number ten), will follow his older brother Wally, a Minnesota transfer, to Marquette. The 6-10 Henry is seen as one of the most versatile big men in the country with the ability to play the interior or the wing with effectiveness.
The Rice Lake, Wisconsin native, spurned both the Spartans and the Wildcats for an opportunity to play right away in his home state. Having his brother there was another perk.
"I felt Marquette was a place where I could make an immediate impact," Henry said. "I feel that I will have an opportunity to play multiple positions and show my versatility. Also, I was the most comfortable with the coaching staff, and a chance to play with my brother was something that was always big to me."
Ellenson's commitment marks the third top recruit for Wojciechowski's 2015 class. The former Duke associate head coach has also received verbals from Matt Heldt, Haanif Cheatham and Nick Noskowiak, all of whom are top 100 prospects according to several recruiting services. Marquette's 2015 haul gives the Golden Eagles a top 5 class.