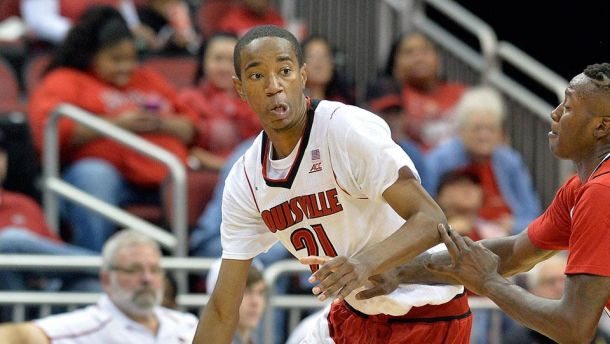 Shaqquan Aaron was the 33rd rated player on the ESPN top 100 list for 2014. He signed with the Louisville Cardinals but was not eligible to play surprisingly. He had an issue where his 9th grade housing was supposedly paid for by an impermissable source when he attended Mater Dei High School in Los Angeles.
Everyone was stunned that he had still not played to this point. He is a 6'7 guard from Seattle, Washington, the hometown of former Cardinal Peyton Siva. The Cardinals have struggled all season with their outside shooting. He will help out tremendously.
Aaron had 18 points in the Red and White scrimmage for Louisville and has still been practicing with the team. He only has to sit out 9 games. So far, he has sat out 7 and should be eligible to play on December 20th when Louisville travels to Western Kentucky. He will be a key player on the team as he was the top rated recruit that the Cardinals brought in this season.