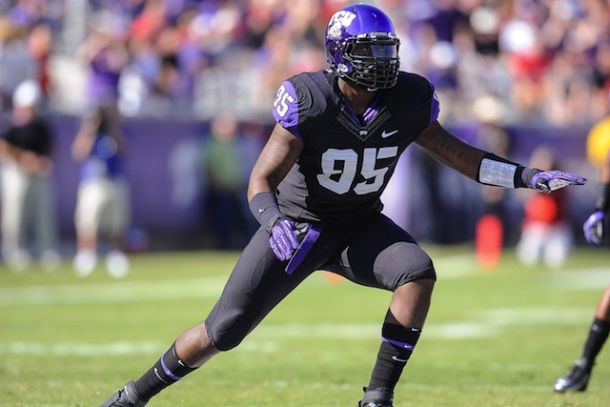 Some relieving news for Cardinal fans released today. Stud defensive back Devonte Fields has agreed to have his misdemeanor assault charge dropped in exchange for completing four anger management courses. Everyone is just glad that most of this is in the past. He has a great future in front of him if he decides to clean his act up.
Fields was the Big 12 Defensive Player of the Year in 2012 but was kicked off TCU after violating team policy last August. He spent a year at Trinity Valley Community College, he played in 12 games and recorded 61 tackles, 6.5 sacks, and two forced fumbles until he transferred to the Cardinals.
He was accused of assaulting an ex-girlfriend, who alleged that Fields pointed a gun at her threatening "I should blast you!" and then punched her in the head. This all happened last July and he met with prosecutors on Friday, and signed a memo with the intent to dismiss the charge. This is turning all into Fields favor heading into next season.
He is a big part of the Cardinals hopeful success next season after losing 10 players to the NFL Draft. Fields could very well be the best defensive player on the team next season and is hopeful that nothing like this happens again. He should be ready to go by the season opener against Auburn.