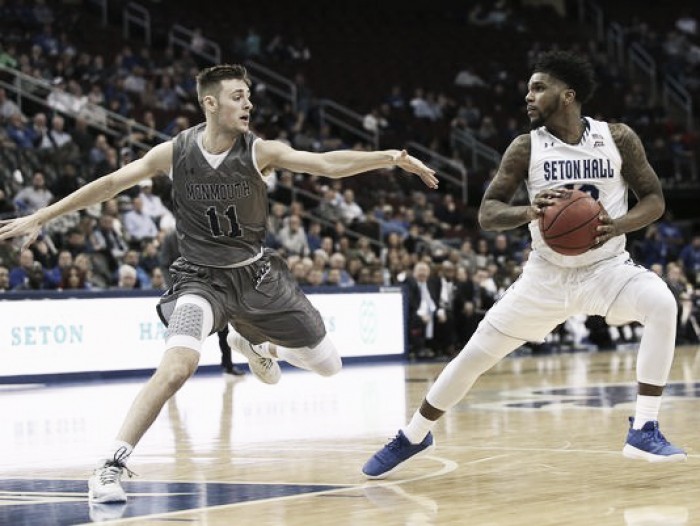 Seton Hall Pirates are now 2-0, they've got their second straight victory 75-65 over Monmouth Hawks at Prudential Center on Sunday. The Pirates climbed up to the first position in Big East Conference.
Angel Delgado scored 17 points with one assist and eleven rebounds. Followed by Myles Powell who notched 18 points, three assists, and four rebounds.
The shooting guard Deion Hammond led the Hawks with 17 points and three rebounds, who lost their first game after winning to the Bucknell Bison for 79-78 two days ago. Besides him, Micah Seaborn made 16 points, with one assist and four rebounds.
The Hawks started with advantage, but, the Pirates turn up in the first half
The visitors started playing well and in only ten minutes they had already the advantage of 9-3. However, Seton Hall began to play better and struggling to reduce their disadvantage. In the next five minutes the Monmouth's side suffered more than nine points, even so, they've got more five points.
The Pirates' point guard Carrington who had scored three points, three assists, and rebounds until at the 12 minutes, showed to took a three-pointer and helped the Pirates to turn up to 15-14.
After it, the hosts started to show more comfortable to increased the scoreline. Whilst the Hawks were struggling to reduce their deficit with Hammond who notched eleven points and Seaborn who added ten.
At the other side, Delgado and Powell led the first- half 10 and 13 points respectively. The Pirates finished the period with 48-32.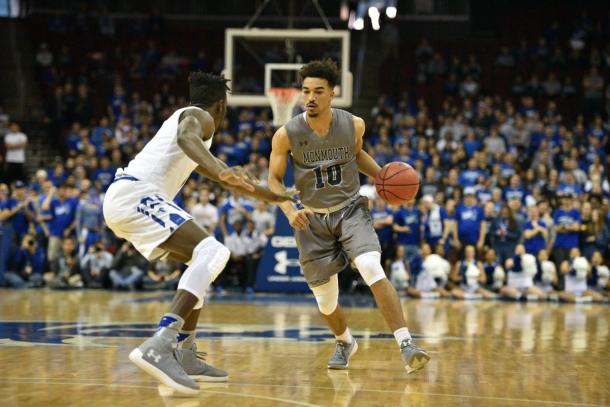 Seaton Hall controlled the game and get another win
The Hawks changed their lineup trying to return to the game. However, it did not help anything, thus, Michael Nzei, Delgado and Powell were having fun on the court.
In the 12th minutes, the hots had already increased their advantage for 71-52. But the Monmouth woke up to the game and starting to threaten a little bit more the Pirates' defense. Which make they scored more thirteen points.
However, even with such effort, the Pirates only added four points to get a victory. The game finished 75-65 for the club from Seton Halls University.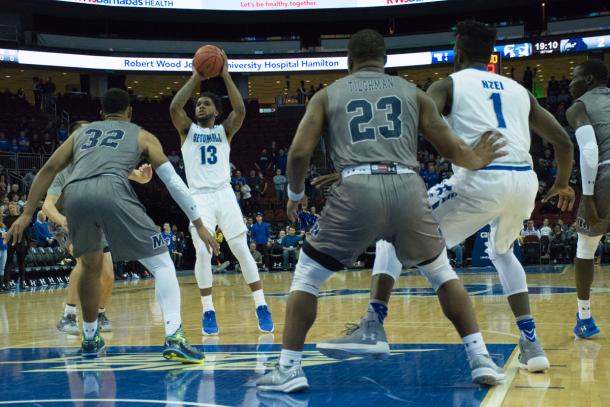 Up Next
The Seaton Hall will rest three days and then face Indiana Hoosiers at as same Prudential Center on Wednesday.
On the other hand, Monmouth Hawks will visit Lehigh Mountain Hawks on Tuesday at Stabler Arena.