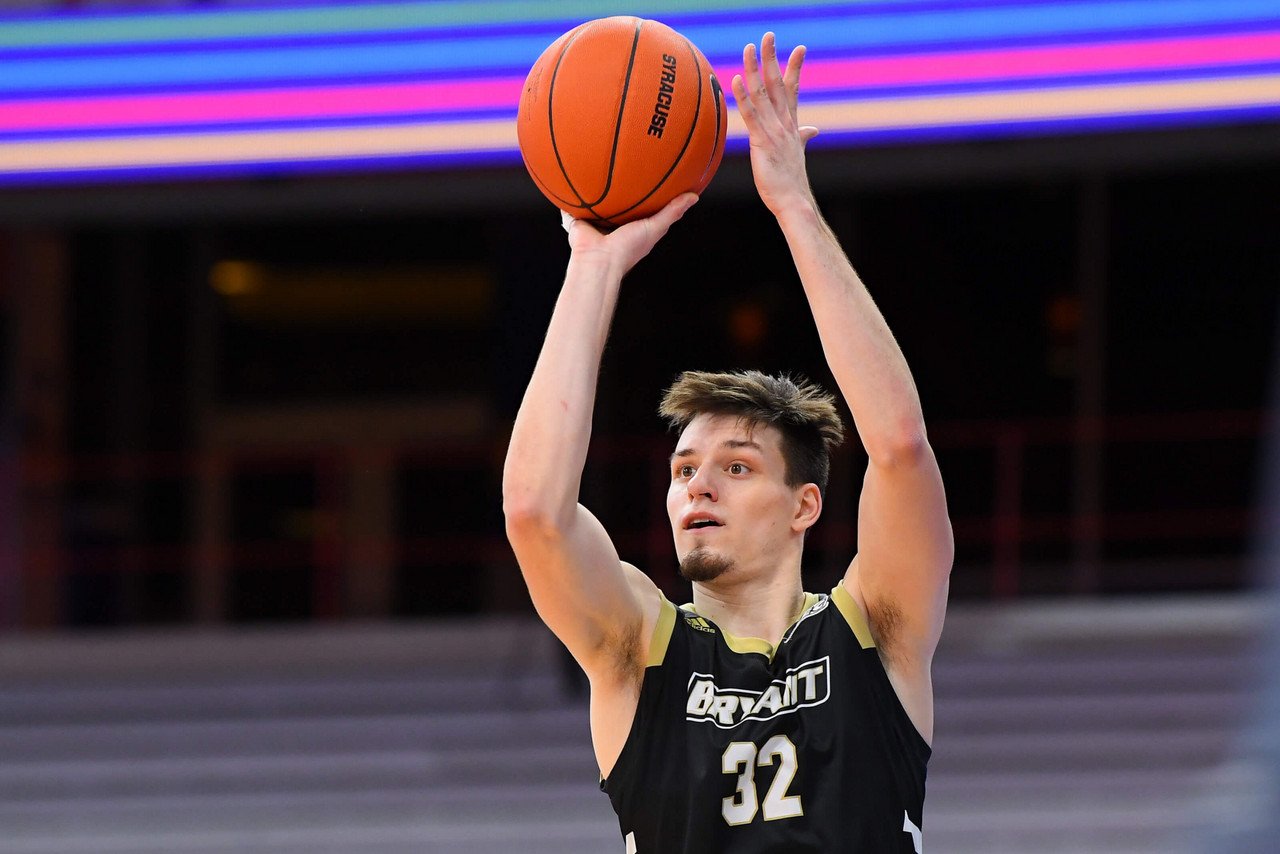 The Northeast Conference tournament begins Saturday as the number of participants is reduced from eight to four. Coincidentally, the qualified teams are the only ones who had a winning record in conference play this year, which should make for a very competitive tournament.
Tournament schedule (all times Eastern)
March 6
Semifinals
#3 Sacred Heart at #2 Bryantm 12pm, ESPN3
#4 Mount St. Mary's at #1 Wagner, 2pm, ESPN3
March 9
Final
at highest remaining seed, 7pm, ESPN2
The favorites
Despite only four teams participating, Wagner and Bryant are the two best teams. The Seahawks, winners of ten games in a row, have the inside-outside threat of Elijah Ford (17.8 ppg, 7.4 rpg, 1.5 apg) and Alex Morales (17.1 ppg, 7.4 rpg, 4.3 apg, 1.8 spg).
Peter Kiss is already playing for his third different program, but after stints at Quinnipiac and Rutgers, he's found a home with the Bulldogs as his averages of 17.0 points per game, 6.1 rebounds per game, 3.2 assists per game and 2.0 steals per game show.
The challengers
Tyler Thomas has lit it up for Sacred heart this year, leading the NEC in points per game at 19.4 while also ranking third in three-point field goals made per game with 2.8.
Damian Chong Qui is the most improved player in the conference, averaging 14.9 points and an NEC-best 5.6 assists per game while logging 89.8 percent of the Mountaineers' total minutes this season.
Who will win the tournament?
There's a case to be made for all four teams here. Wagner has the league's best offense, offensive rebounding percentage and in the top three in two-point offense and defense. Bryant is the best three-point shooting team in the conference (38%) and has the best defensive percentage (27.9%).
Thomas is a threat to any of the other three teams' defense no matter how good they are and Mount St. Mary's has the best two-point percentage (44.2%) and second-best three-point percentage (29.7%) on defense.
There's only three games in the NEC Tourrnament this year and they all promise to be competitive, but the top two teams should reach Tuesday's final and Bryant, who swept Wagner during the regular season, will complete the hat-trick and reach the program's first-ever NCAA Tournament.
Prediction: Bryant def. Wagner