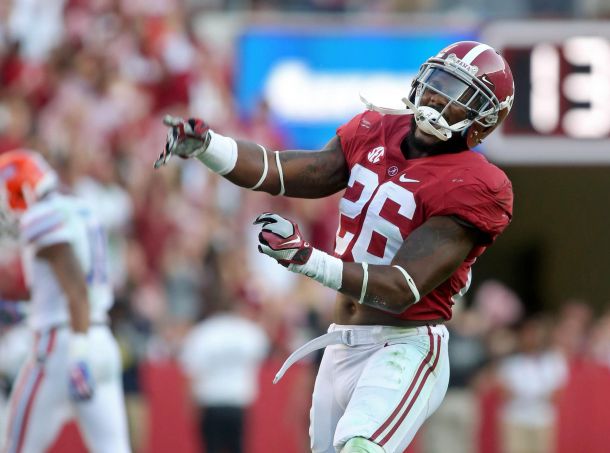 It is very rare to see a safety being considered for a high draft pick, however times are changing, and Landon Collins has been rumored as going as early as number seven to the Chicago Bears this offseason. He did end up getting selected by the New York Giants with the 33rd overall pick, after a trade which required a fourth and a seventh round pick to trade up seven spots for Collins which is much lower than many projected.
Landon Collins is known for being an in the box rush Safety, and has played both Free and Strong Safety in college. In Nick Saban's system, which has been known to churn out quality NFL Talent, Collins has been one of the team's leaders in the secondary recently, and can fill _'s immediate need at the safety position. They will definitely have a much better secondary, as not only can Collins blitz well, but he is also sufficient in zone coverage as well, as he has the potential to grow into a top notch NFL Safety.
Collins ran a 4.53 forty yard dash in the combine, and had a 35 inch vertical jump in Indianapolis this offseason. He may not have the same man coverage skills as some may want from a safety against a Tight End, however his physical nature should help make up for this. He plays the game extremely hard, and goes for the hits that could help get his team the ball back, while still playing conservative enough in the deep zones to make sure wide receivers don't beat him and the cornerback to the ball. He can be trusted deep in the secondary to not let anyone by him, and could be one of the most underrated players in this year's class.
The New York Giants are getting the Safety, who has been compared to Deone Buchanon from the Arizona Cardinals. The Giants needed safety desperately, and traded up to get the most talented one in the draft. Landon Collins also has a positive character, will be motivated after slipping to the second round of the draft, and should be a good pickup for the New York Giants.