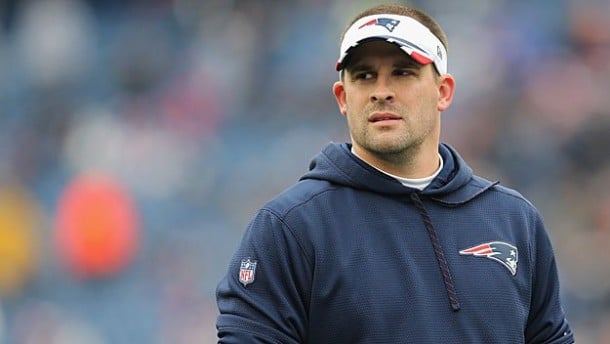 The term coined "Fisherball" meaning how NFL teams play under Jeff Fisher, does not work. This was on full display this afternoon as the St. Louis Rams fell to the Arizona Cardinals 27-3 at home. The Rams sit at 4-8 and are coming off of five straight losses. This obviously means that no matter what they do, even if they win every game left on their schedule, the best they can finish is 8-8 and the team will once again not finish over .500. Since Fisher took over the team in 2012, the Rams have failed to even reach the .500 mark in each of his four years.
This is Fisher's 21st season as a head coach in the NFL. In those 21 seasons, Fisher's teams have failed to achieve more than eight wins and make the playoffs in 15 of those years. Fisher's style of play and coaching which includes building a stout defense and horrific offense clearly doesn't work in St. Louis. Plain and simple, it's time for Fisher to go. He has had time to build his team into a playoff contender and has failed to do so and he has received more than enough chances. Here are a couple coaching candidates who could replace him.
4. Jim Schwartz, currently not coaching anywhere
Schwartz isn't currently coaching. He was most recently the Detroit Lions head coach from 2009-2013 and then the Buffalo Bills defensive coordinator in 2014. He took a job in 2015 with the NFL's officiating department to provide a coaches perspective on officiating decisions. Schwartz took over directly after the Lions had the infamous 0-16 season. After a couple years of rebuilding, Schwartz took the Lions to 2-14, 6-10, and then 10-6 in 2011 and reached the playoffs. Schwartz has solid experience when it comes to rebuilding a team. The Rams need rebuilding, primarily on offense and Schwartz has the potential to get the job done. Schwartz's teams also have had reparation of being tough so some toughness on the offensive side of the ball would definitely be good for the Rams.
3. Kevin Sumlin, Texas A&M University Head Coach
Sumlin has turned Texas A&M from an average Big 12 team into an every year contender in the SEC. He was able to deal with Johnny Manziel and all of the media and critics that came with him. Sumlin hasn't expressed interest in coaching in the NFL nor has he said he doesn't want to. But the big factor is that Sumlin received a six-year contract extension back in the winter of 2013. In Sumlin's eight years of coaching at the collegiate level, his teams have finished over .500 in seven of those seasons. Luring him away from the Aggies sure would be difficult but Sumlin is likely on the Rams and other teams' head coaching wish lists.
2. Hue Jackson, Cincinnati Bengals Offensive Coordinator
Jackson is currently the offensive coordinator for the Cincinnati Bengals, who's offense is flourishing. It does help when you have Andy Dalton in his prime along with A.J. Green, Tyler Eifert, Jeremy Hill. and company but Jackson is still a great play caller and comes up with great schemes. Jackson is an offensive minded coach, as he has been coaching in the NFL since 2001. He was always an offensive position coach and/or offensive coordinator. As aforementioned, Jackson is an offensive minded coach which is something the Rams are in desperate need of. Jackson only had one head coach gig in his long career which came with the Oakland Raiders in 2011. The Raiders went 8-8 and Jackson was fired because a new GM was brought in and he cleared house. Jackson should be high on the Rams list this winter.
1. Josh McDaniels, New England Patriots Offensive Coordinator
McDaniels should easily be #1 on the Rams list on their head coaching hunt this upcoming offseason. McDaniels is an offensive minded genius. He does get to work with the likes of Tom Brady, Rob Gronkowski, Julian Edleman, etc. which would be hard to take him away from. The good thing though, is McDaniels has coached in St. Louis before! McDaniels was the Rams offensive coordinator in 2011. The Rams did go 2-14 that year but Sam Bradford was injured (as usual) and Kellen Clemens was the main quarterback that season. McDaniels didn't have much to work with other than Brandon Lloyd and an old, beat up Steven Jackson who was nearing the end of his career. The other main thing is that McDaniels was given no say in player personnel decisions during his short one year tenure in St. Louis. The Rams had McDaniels under contract for the 2012 but allowed him to leave after head coach Steve Spagnuolo was fired. By hiring McDaniels this offseason and giving him full power over offensive player personnel decisions, McDaniels could turn this Rams team around and finally get them going in the right direction.