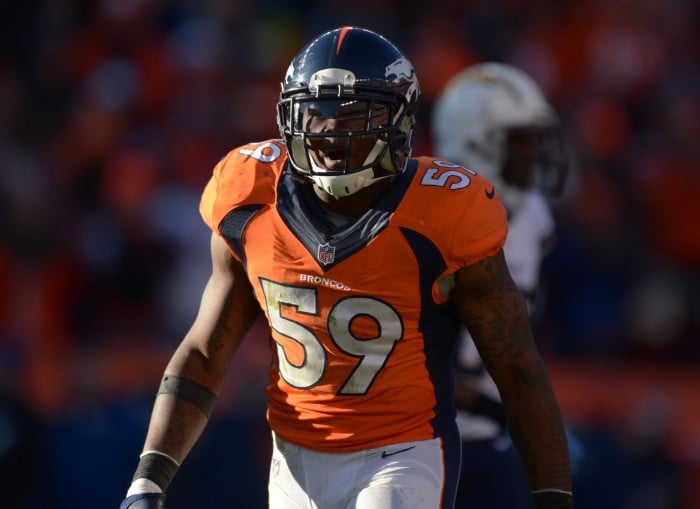 This season, there will be a large number of All-Pro and Pro Bowl-linebackers hitting the open market. Among them are linebackers Danny Trevathan, Bruce Irvin and Tamba Hali. These highly versatile defenders will likely be at the top of some teams' free agency wish lists.
Below is a list of the top linebackers this offseason and where they could potentially end up:
Danny Trevathan:
Danny Trevathan will be a free agent this March for the first time in his career.
Trevathan has been an absolute stud for the ferocious, Super Bowl winning Denver Broncos defense. Originally selected in the 6th round of the 2012 NFL draft by the Broncos, Trevathan has been a major steal. Trevathan had 2 interceptions this season to go with his 109 total tackles. Trevathan was an instrumental piece in the Broncos Super Bowl run as he came up clutch in big defensive situations, including recovering 2 fumbles in the Super Bowl.
At just 25-years old a lot of teams will be looking at Trevathan to help their void at the linebacker position. A return to the Broncos is possible, but unlikely because they have limited cap space this offseason and they have more important players to spend it on like Malik Jackson and Brock Osweiler.
The Atlanta Falcons make sense because they have been relatively week at the linebacker position the last few seasons and Trevathan's old linebacker's coach is now in Atlanta. This is a similar case with the Chicago Bears as the coach that drafted Trevathan, John Fox, is now the head coach in Chicago.
Another team to watch out for is the New York Giants. The Giants have an ample amount of cap space to spend this offseason and rebuilding their lackluster defense will be a big priority.
All Potential Destinations: Denver Broncos, Atlanta Falcons, Chicago Bears, New York Giants
Bruce Irvin:
Bruce Irvin has been one of the key members of the Seattle Seahawks vaunted defense since he was drafted in the first round of the 2012 NFL draft.
Many analysts and fans questioned the Irvin pick as he was taken with the 15th pick, but he has turned out to be one of the NFL's best young linebackers. This offseason the Seahawks will look to lock up Irvin for the foreseeable future.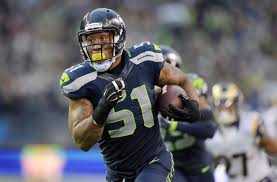 One of their main competitors for Irvin may be the Falcons and Jacksonville Jaguars. Dan Quinn, the Falcons head coach, was Irvin's defensive coordinator for the first few years of Irvin's NFL career. Irvin has said many times that he would love to be reunited with Quinn and with a need at the linebacker position this scenario is very possible. As for the Jags, their head coach, Gus Bradley, was also a former Seattle defensive coordinator. The Jags have by far the most cap space in the NFL this offseason with just north of $80 million dollars. If the Jags want to make a splash in free agency Irvin could be there man.
All Potential Destinations: Seattle Seahawks, Atlanta Falcons, Jacksonville Jaguars
Tamba Hali:
Tamba Hali, who has been in the NFL since 2006, will potentially no longer be a member of the Kansas City Chiefs.
Even at 32-years old, Hali proved he can still be a defensive force as he racked up 48 total tackles, 6.5 sacks and 2 forced fumbled in 2015.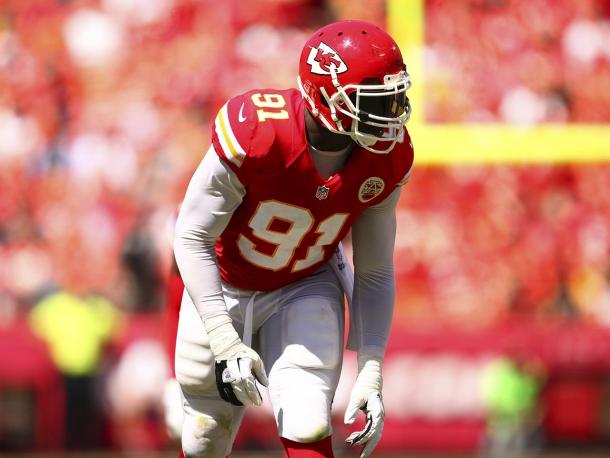 This offseason the Chiefs can still get Hali back to Kansas City. Hali has been a Chief since 2006 and it is likely he would want to return to KC. A team that could potentially make a run at Hali is the Oakland Raiders. The Raiders have young linebackers but they could use a true veteran to help them both on and off the field.
All Potential Destinations: Kansas City Chiefs, Oakland Raiders
Derrick Johnson:
Like fellow Chief, Tamba Hali, Derrick Johnson has been a Chief for his entire NFL career since 2005.
Derrick Johnson is 33-years old and had one of the best years of his NFL career last season. He had 116 total tackles, 2 forced fumbled, 2 interceptions and 4 sacks. He had this career year not only at 33-years old but just a year removed from missing the 2014 season with a torn Achilles.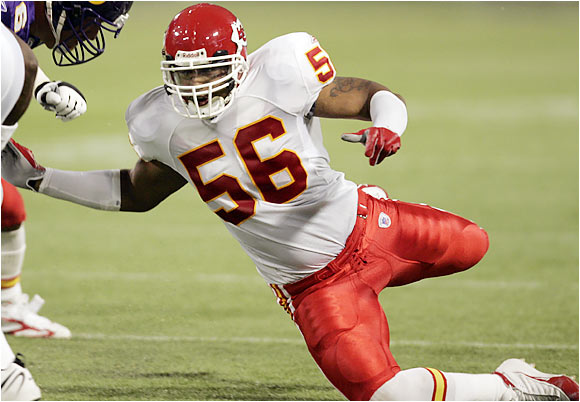 While it is likely many teams will try to get Johnson this offseason it feels as if Johnson is destined for a return to Kansas City. Johnson is the leader of that defense and has been a play maker every time he plays. The Chiefs have been trying to re-sign Johnson for the last few days and it seems as if the Chiefs would really like to have Derrick Johnson back.
Potential Destinations: Kansas City Chiefs
Tahir Whitehead:
Tahir Whitehead has been a consistent part of the Detroit Lions defense for the past 4 seasons.
Whitehead has worked his way up through the Lions defense since being drafted in 2012. Back in 2014 when Stephen Tulloch went down with a knee injury early last season, Whitehead filled in, started the rest of the season and finished second on the team in tackles with 86 total. He started as a backup this season but halfway through the season he returned to the starting lineup and helped revive and dead Lions defense. The Lions could look to re-sign him this offseason if the right situation comes up.
Another team to watch is the Giants have they have struggled with finding a healthy and consistent linebacker. At just 25-years old the Giants could make a move for Whitehead. Also the Falcons due to their lack of depth at the linebacker position right now.
All Potential Destinations: Detroit Lions, New York Giants, Atlanta Falcons
Best of the Rest: Linebackers
Rolando McClain, Jerrell Freeman, DeMeco Ryans, Demario Davis, Stephen Tulloch, James Laurinaitis, Aldon Smith, Vincent Rey, Nick Perry, Courtney Upshaw