 In a move predicated upon clearing up salary cap space for what is looking to be a critical offseason following the 2016 campaign, the reigning AFC East-champion New England Patriots have shipped Pro Bowl defensive end Chandler Jones to the Arizona Cardinals in exchange for guard Jonathan Cooper and a 2016 second-rounder.
Patriots Clear Up Cap Space, Bolster O-Line
Scheduled to earn $7.79 million this season in the fifth-year option of his rookie contract, Jones was expected to be lost by the Patriots in the next free agency period, with the likes of Pro Bowl cornerback Malcolm Butler, defensive end Jabaal Sheard, and linebackers Jaime Collins and Dont'a Hightower hitting the market as well.
Thus, with the likes of Sheard, Rob Ninkovich, Geneo Grissom, and Trey Flowers manning the defensive end position and contract talks with former St. Louis Rams pass rusher Chris Long looming, the organization decided that it would be best to move Jones and receive some compensation for him before losing him to a team offering more money for his services next winter.
In exchange for the former first-round selection, who garnered 12.5 sacks in 2015, New England shored up a gaping hole on their offensive line by acquiring Cooper, the seventh overall pick in the 2013 draft.
While he has failed to adhere to expectations following a broken leg injury in the beginning of his rookie season, losing starting spots at left guard in 2014 and right guard in 2015, Cooper presents the Patriots with a mobile, versatile option on the inside of their offensive line, as the Cardinals had originally planned to insert him at center once offseason practices began.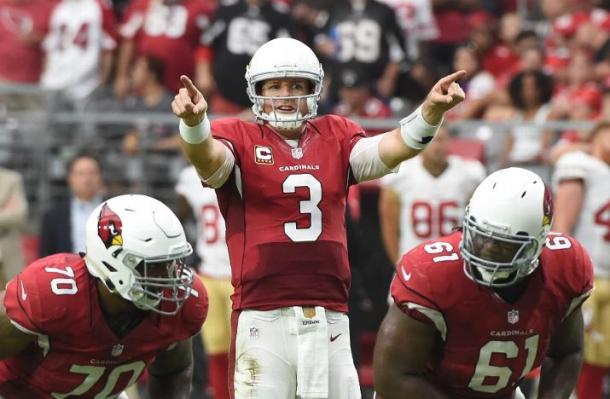 In addition, the second-rounder offered up in the selection is instrumental in provide compensation to the organization for relinquishing their first round selection in 2016 in punishment for their involvement in the Deflategate scandal.
New England now owns both the 60th and 61st picks in the draft in addition to nine others, giving them the opportunity to shore up holes on their offensive line and at the wide out spot in addition to possibly trading up to acquire a lucrative chip in the late first round or early second round.
Cardinals Boost Pass Rush
For Arizona, the acquisition of Jones will help the team to replace the void that could be left by aging defensive end Dwight Freeney, who recorded eight sacks in 11 appearances in 2015, if the 36-year-old decides to move on to greater pastures.
After being chosen with the 21st overall pick of the 2012 draft, Jones notched 36 sacks in 55 appearances over four seasons in New England.
The 26-year-old established himself as one of the most vaunted edge rushers in the NFL this past year, earning a nod to his first career Pro Bowl.