The New York Jets are heading into Week 10 with a 3-6 record, and are hoping to beat the Los Angeles Rams at home before their Week 11 bye. The Rams are currently 3-5, and could potentially lift their record to 4-5 with a win against the Jets.
Rushing defense
Todd Gurley is the man to stop for the Jets this week. He rushed for 48 yards on 12 attempts against the Panthers, and also had 26 yards on four receptions.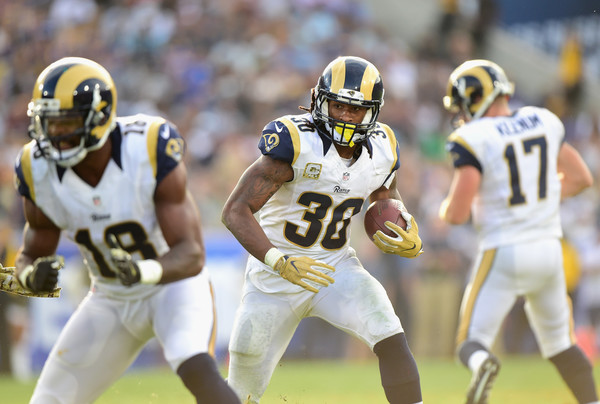 Despite the Jets' rushing defense, Gurley can potentially penetrate the gaps and explode for a big performance here. Against Miami, the Jets allowed Jay Ajayi to rush for 111 yards on 24 attempts. He also managed to score a touchdown.
Given the Rams are utilizing Gurley as a receiving back, he gives the Jets something to worry on just about every drive.
Defending against the pass
The Jets have allowed 272.2 passing yards per game through nine games. Case Keenum threw for 296 yards with a completion rate of 58.7 percent, and he managed to throw for a touchdown last week.
The Jets' secondary will be busy securing Kenny Britt and Tavon Austin. Both have been targeted at a high rate by Keenum. Considering passing defense is one of their biggest flaws, Todd Bowles will likely be using whatever has available in order to limit Keenum's arm.
Stepping up on offense
Matt Forte was available last week and managed to score a touchdown for the Jets. The rushing game for New York has been relatively solid of late. It's the passing offense that has been extremely limited.
One of the biggest issues here is that Brandon Marshall hasn't been gaining significant yardage in recent weeks, and he's been scoreless since the Jets played the Steelers.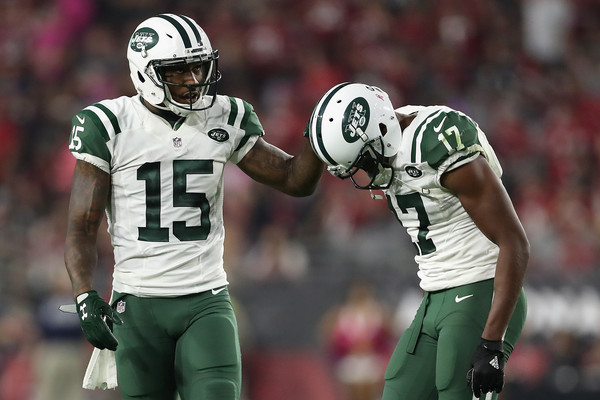 Los Angeles is ninth in passing yards allowed per game, which could prove challenging for the Jets this week. The alternation between passing and rushing is going to be critical for the Jets, as the Rams rank 11th in rushing yards allowed per game.
Forte and Marshall will have their hands full in this matchup, and with the recent woes of Ryan Fitzpatrick, there is no guarantee the Jets find any rhythm. Fitzpatrick threw two interceptions against the Dolphins, bringing him to 13 total interceptions on the season -- he's scored eight touchdowns.
With a poor passing game at the helm, Bowles might be desperate to involve some of the younger quarterbacks in order to get some momentum going against the Rams.
Result
Given the statistics the Rams have been putting up this season, the Jets don't look like they have as good a chance as some might hope.
Keenum and Fitzpatrick will be an interesting matchup, but this game will likely be a run-heavy one. The Jets poor secondary will ultimately be the deciding factor in this one.
Prediction: Los Angeles- 21, New York- 13