Coming into the offseason, the burgeoning Oakland Raiders were among the teams with both money to spend and an already playoff ready roster to spend it on. Still, the Raiders weren't among the first to jump into free agency this year, and some were wondering if general manager Reggie McKenzie was doing his best Ted Thompson impression as big names began to sign.
Plenty of moves
One of the first dominos to fall in Oakland came when now former Raider Stacy McGee signed in Washington. McGee, who was drafted by the Raiders in 2013, was the team's best defensive lineman in 2016 per Pro Football Focus' grading and was rewarded by the market to the tune of a 5 year, $25 million deal. The Raiders were expected to be active on the defensive side of the ball, particularly the defensive line, where the team ranked in the bottom 10 in rush defense and dead last in total sacks (NFL.com).
The team also lost leading tackler (but overall mediocre starter) Malcolm Smith to the 49ers, fourth receiver and special teams ace Andre Holmes to the Bills, running back Latavius Murray to the Vikings, offensive tackle Menelik Watson to the Broncos, former first round pick D.J. Hayden to the Lions, and still has starting middle linebacker from a season ago, Perry Riley, unsigned.
It's curious, then, to see the Raiders efforts focus on the offensive side of the ball during this free agency period. Former New York Giants right tackle Marshall Newhouse was the first player to sign with the Raiders this offseason, but doesn't offer much more than depth on the offensive line. Even Cordarrelle Patterson, who never gained foothold as a reliable receiver in Minnesota, offers more on special teams than he does on offense. By far the most exciting offseason prospect to join the team was tight end Jared Cook, who signed a 2 year, $12.2 million deal on Thursday.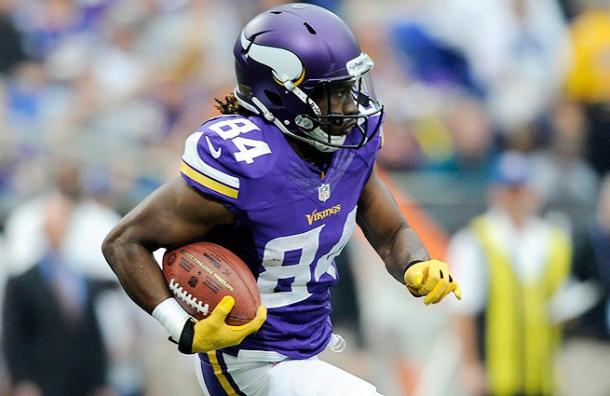 The Raiders also had former Buffalo Bills and Tennessee Titans linebacker Zach Brown in the facility late this week, but he left the building unsigned.
Defensive depth?
While there's still time left for McKenzie to improve the defensive side of the ball - including bringing back last year's waiver wire gem Perry Riley - it doesn't appear the team is operating with much urgency to rectify the team's 26th ranked defense according to yards allowed by exterior means. Instead, the staff may be counting on the development of recently drafted players like Jihad Ward and Karl Joseph.
Looking at a defensively strong NFL draft, the Raiders may instead look to make an impact through their picks. Starting level talent exists from the first to third days and if the personnel department plays it's cards right, the team may find themselves with a king's ransom come draft day.