 With a large part of free agency over and done with, teams' focus and intentions clarify as they enter the draft. While some clubs have nearly rebuilt their roster through free agency, others will rely more on the draft to fill both short and long term needs. Whether a team has two 1st round picks or doesn't start drafting until the the second round, every team's Thursday and Friday evenings can be crucially tone setting for the remainder of the draft.
In this exercise, we explore each team's first two rounds in the NFL Draft, propose trade opportunities, and analyze how each team may utilize their resources early on draft weekend.
Trades:
San Francisco 49ers trade 3rd overall pick to Buffalo Bills for 10th and 44th overall picks, and 2018 2nd round pick
Analysis: Considering team need and situation, the 49ers may be highly motivated to move out of the second overall pick. While it won't be a king's ransom type deal like we've seen in the recent past, the prospect of acquiring more picks and still fertilizing Shanahan's offense may be too tempting to pass up.
New Orleans Saints trade 32nd overall pick to New England Patriots for Malcolm Butler
Analysis: The writing is on the wall for the Saints to meet new England's 1st round tender for RFA Malcolm Butler and there's little stopping either team from getting a deal done. New England has shown their hand in preferring not to overpay their own, while the Saints have already wined and dined the 27-year-old Super Bowl hero.
Oakland Raiders trade 24th overall pick to Los Angeles Rams for 37th and 112th overall pick, and 2018 3rd round pick
Analysis: The Raiders will be picking from an unusual amount of leverage this year. With an already playoff-ready roster, the team could address holes and depth with a possible proliferation of picks. If talent happens to matriculate its way down the board - as it does in this scenario - a trade partner could be easy to find.
Round 1:
1. Cleveland Browns select Myles Garrett, Edge, Texas A&M
2. Buffalo Bills - from San Francisco 49ers - select Marshon Lattimore, DB, Ohio State
Analysis: The loss of Stephon Gilmore may prompt the Bills to move up and grab what many consider the best defensive back in the class. Even when in a deep positional class, general manager Doug Whaley has shown the disposition to maneuver for his guy, whatever the cost.
3. Chicago Bears select Solomon Thomas, DL, Stanford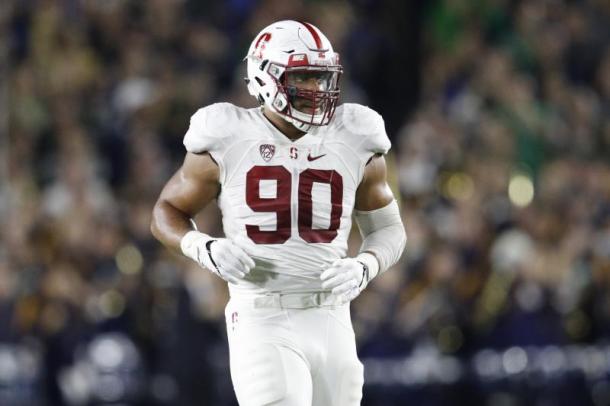 Analysis: Thomas thrust himself into top 5 territory with a strong combine performance. Even though his numbers suggest and explosive outside rusher, his tape portrays a player best suited to play 3-4 end in Vic Fangio's burgeoning defense.
4. Jacksonville Jaguars select Leonard Fournette, RB, LSU
5. Tennessee Titans - from Los Angeles Rams - select O.J. Howard, TE, Alabama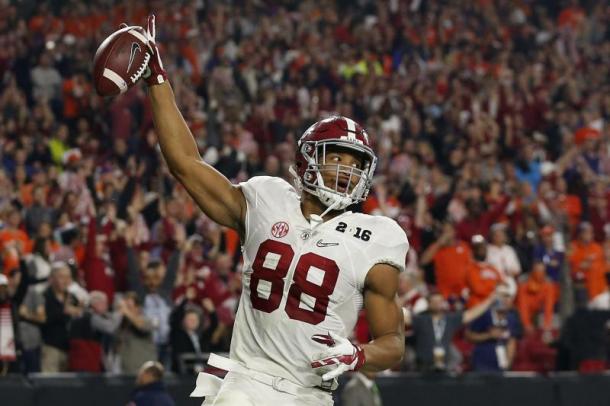 Analysis: Considering the young promising talent on both sides of the ball and some tell-tale maneuverings in free agency, the Titans have the luxury to go in a number of different directions early in the draft. O.J. Howard allows the team to double down on the "exotic smash mouth" experiment while still giving Marcus Mariota one of the best intermediate targets in the draft.
6. New York Jets select Reuben Foster, LB, Alabama
7. Los Angeles Chargers select Malik Hooker, DB, Ohio State
8. Carolina Panthers select David Njoku, TE, Miami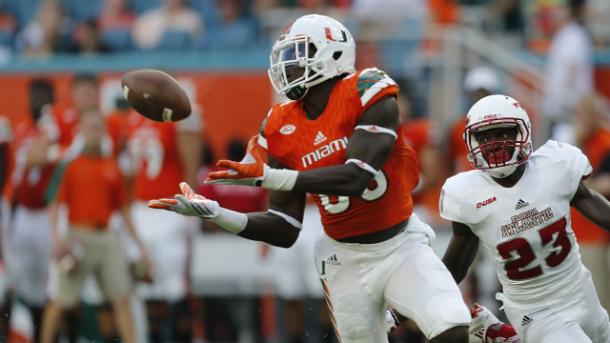 Analysis: While Greg Olsen has shown little signs of slowing down as he enters the final year of his contract, there's no doubt any sign of decline from the perennial Pro Bowl tight end would lead to a precipitous decline in Carolina's pass offense. Further, head coach Ron Rivera stated he would like the team to run more two tight end sets with an extra tight end as a lead blocker. Njoku's ability to line up all over the field and affect the defense in a myriad of ways plays directly into the team's plans for the offense.
9. Cincinnati Bengals select Ryan Ramczyk, OL, Wisconsin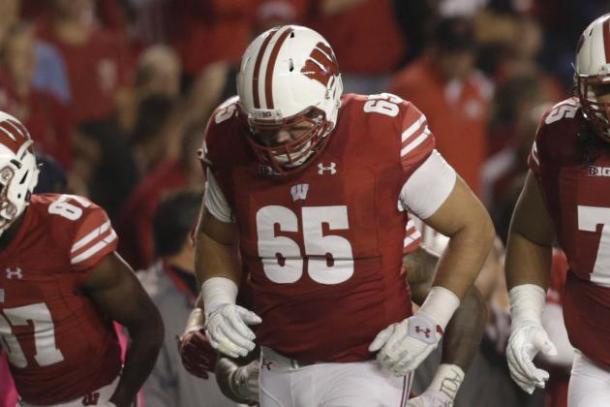 Analysis: The Bengals underwent a massive offensive line exodus which saw the entire left side of the offensive line sign elsewhere this offseason. While the team has invested heavily in bringing young offensive line talent in recent years, it's impossible to ignore how that talent hasn't panned out. Ryan Ramczyk has seemed to distinguish himself this relatively weak offensive tackle class and could start immediately on the left side if his hip surgery recovery goes well.
10. San Francisco 49ers - from Buffalo Bills - select Corey Davis, WR, Western Michigan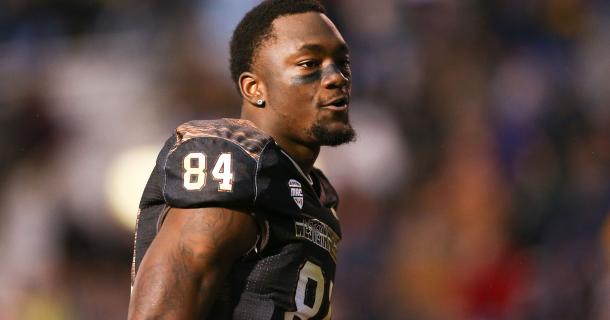 Analysis: In an ideal trade back scenario, the 49ers can round out their offensive re-imagining under new head coach Kyle Shanahan. While not the slam dunk receiving prospect recent receiving classes have provided, Western Michigan's Corey Davis presents the athleticism and polish befitting of a Shanahan branded offense.
11. New Orleans Saints select Jamal Adams, DB, LSU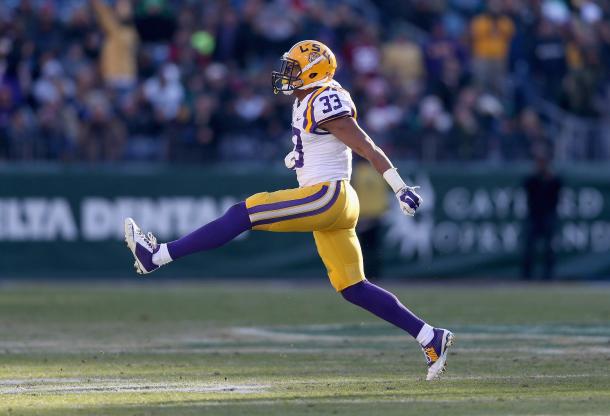 Analysis: Even with Kenny Vaccaro on the roster and the 2nd round investment in Vonn Bell a year ago, the Saints defense thrived like it hasn't in years past by often incorporating three safety looks. Jamal Adams is the most versatile defensive back in this year's class, and can play high or low positions in both base and nickel situations for the Saints.
12. Cleveland Browns - from Philadelphia Eagles - select Marlon Humphrey, DB, Alabama
13. Arizona Cardinals select Mike Williams, WR, Clemson
14. Philadelphia Eagles - from Minnesota Vikings - select Dalvin Cook, RB, Florida State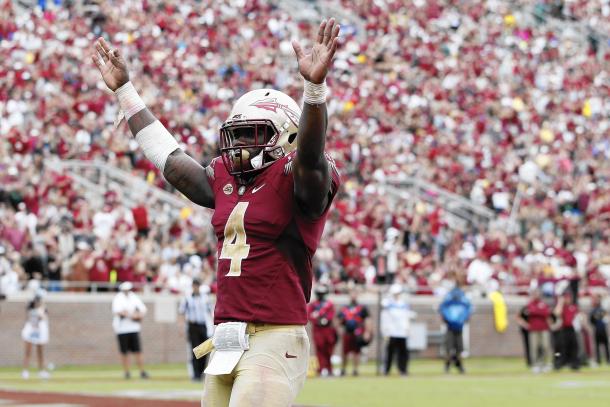 Analysis: The Eagles need to desperately invest in the corner position in this class, but in a corner deep class, nabbing one in the middle of the first versus the middle of the second (and likely third and fourth) isn't much different. Even after a tepid combine performance, Dalvin Cook may still remind former Chiefs offense coordinator, Doug Peterson, of Jamaal Charles.
15. Indianapolis Colts select Jonathan Allen, DL, Alabama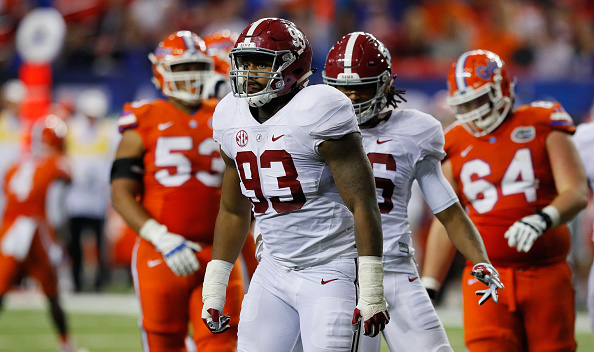 Analysis: While some mock drafts project Jonathan Allen to go much earlier - and for good reason given his on-field talent - NFL teams have proven in the past that players with medical question marks tend to fall and reports of Allen's arthritic shoulders will surely put some teams off. The Colts have done a lot of work this offseason to rectify their edge rusher position, but a fix is still needed on the interior. Allen is the perfect storm of value and need for the Colts.
16. Baltimore Ravens select Derek Barnett, Edge, Tennessee
17. Washington Redskins select Christian McCaffrey, RB, Stanford
18. Tennessee Titans select Haason Reddick, LB, Temple
19. Tampa Bay Buccaneers select Cam Robinson, OL, Alabama
20. Denver Broncos select Garett Bolles, OL, Utah
21.Detroit Lions select Derek Rivers, Edge, Youngstown State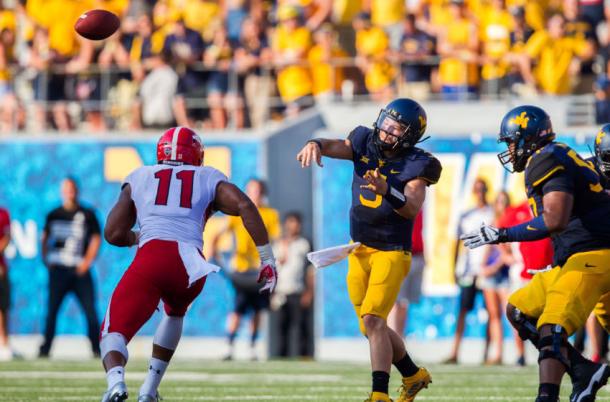 Analysis: Seen by some as a fringe 1st rounder, Youngstown State's Derek Rivers checks just about every athletic box when it comes to successful edge rushers in the NFL. His stellar combine performance only confirmed his dominant film at the FCS level and should cement mid-1st round status.
22. Miami Dolphins select Forrest Lamp, OL, Western Kentucky
23. New York Giants select Evan Engram, TE, Ole Miss
24. St. Louis Rams - from Oakland Raiders - select John Ross, WR, Washington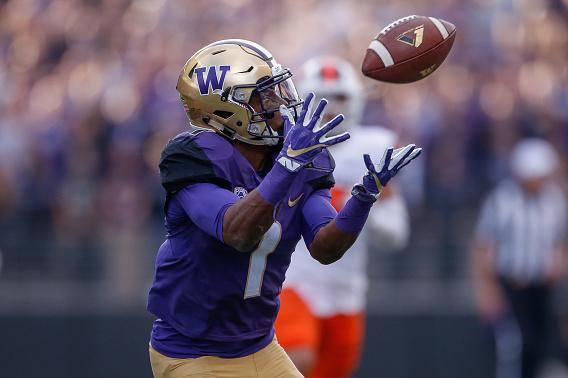 Analysis: Ideally, the Rams may want to add a receiver above 6' tall to round out a re-made receiving corps. Ross' record breaking combine 40 vaults him into rare air, but his diminutive size may still push him down the board. Even though he's not the ideal candidate to diversify the Rams' receiver corps, he undeniably makes the group better.
25. Houston Texans select Mitchell Trubisky, QB, North Carolina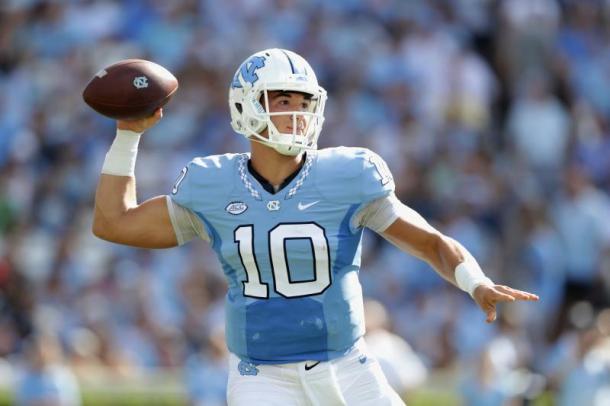 Analysis: Some may expect at least one quarterback to go before the 24th overall pick, but considering how closely (and relatively negatively) this class seems to be grading out, quarterback needy teams at the back end of round one may simply lie in wait and let the draft come to them. Trubisky still projects to be the pace car for the class, and if the Texans can't land Tony Romo, a quarterback in round one is a virtual lock.
26. Seattle Seahawks select Taylor Moton, OL, Western Michigan
27. Kansas City Chiefs select Deshaun Watson, QB, Clemson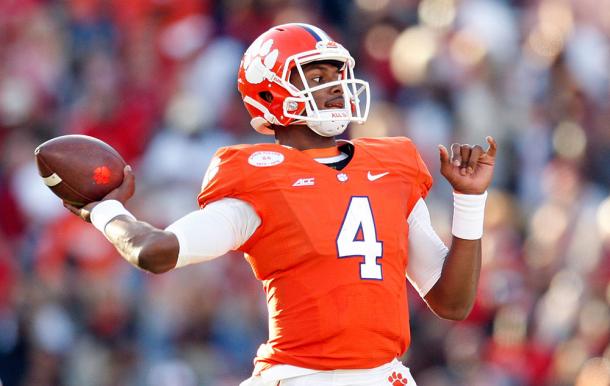 Analysis: Top to bottom, the Chiefs have few needs that require 1st round attention. Andy Reid has never been shy to upgrade the quarterback position in the event the draft went his way, and in this scenario, it certainly does. Deshaun Watson's game is within earshot of another Andy Reid former 1st round pick, Donovan McNabb.
28. Dallas Cowboys select Gareon Conley, DB, Ohio State
29. Green Bay Packers select Jabrill Peppers, DB, Michigan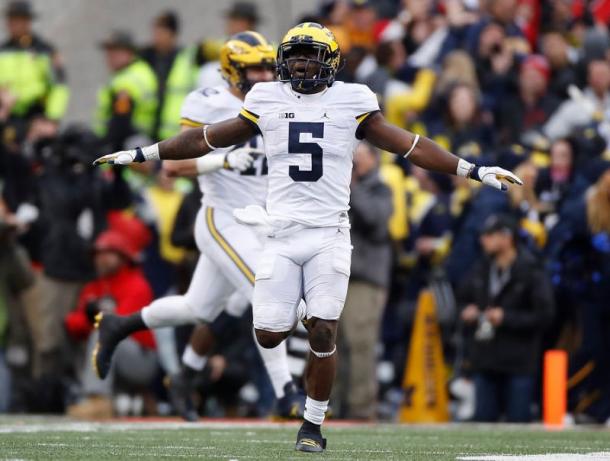 Analysis: The loss of Micah Hyde in free agency not only puts the Packers at a loss at slot cornerback, but also safety, nickel linebacker, and punt returner. Despite being a master of none on the defensive end, general football player Jabrill Peppers offers a similar versatile asset coveted by the Packers' decision makers.
30. Pittsburgh Steelers select Carl Lawson, Edge, Auburn
31. Atlanta Falcons select T.J. Watt, Edge, Wisconsin
32. New England Patriots select Josh Jones, DB, NC State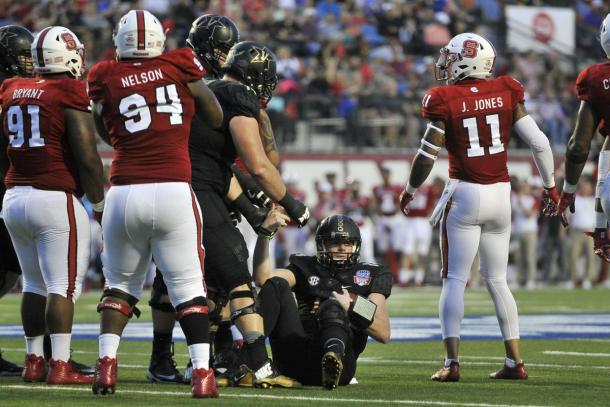 Analysis: Given a scenario where the Patriots regain a pick at the end of round one and don't trade it, a possible replacement for a long-time Patriots stalwart in Patrick Chung may be in the cards. Chung, who played outside linebacker full time in 2016, has seen his play decline in recent years. Josh Jones is very Chung-esque in his projected NFL role, and may displace the 29-year-old veteran before the end of training camp.
Round 2:
33. Cleveland Browns select Obi Melifonwu, DB, Connecticut
34. San Francisco 49ers select Patrick Mahomes, QB, Texas Tech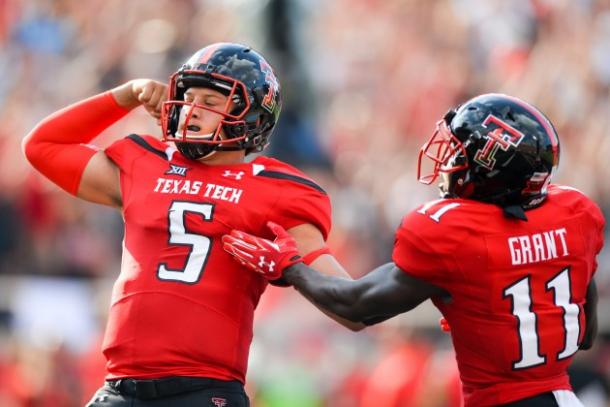 Analysis: Considering the length of both Kyle Shanahan and general manager John Lynch's contracts, drafting long-term propositions are not only prudent for the head coach/G.M. duo, they're encouraged. Media and pro scouts salivate over Patrick Mahomes' potential , but would also be the first to concede he's a work in progress. With capable vetarans Brian Hoyer and Matt Barkley already on the roster, the 49ers are well positioned to take a project early in the draft.
35. Jacksonville Jaguars select Dion Dawkins, OL, Temple
36. Chicago Bears select Antonio Garcia, OL, Troy
37. Oakland Raiders - from Los Angeles Rams - select Joe Mixon, RB, Oklahoma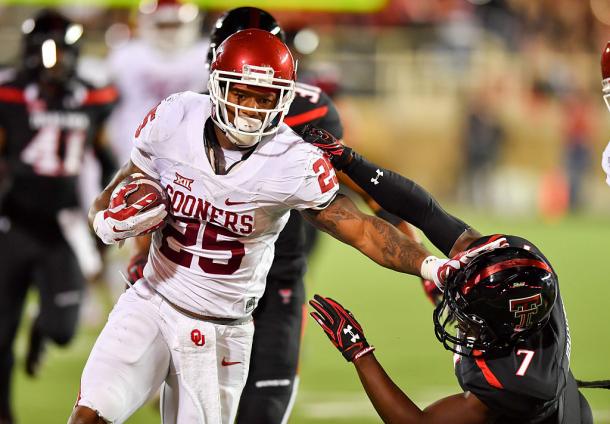 Analysis: It's no secret the Raiders have been hot on the tail of one of Marshawn Lynch or Joe Mixon this offseason. If the former plan falls through, the team may hold its nose and pick what many considering the best runnig-back talent in a running-back rich class.
38. Los Angeles Chargers select Dan Feeney, OL, Nebraska
39. New York Jets select Tre'Davious White, DB, LSU
40. Carolina Panthers select Alvin Kamara, RB, Tennessee
41. Cincinnati Bengals select Taco Charlton, DL, Michigan
42. New Orleans Saints select Zach Cunningham, LB, Vanderbilt
43. Philadelphia Eagles select Quincy Wilson, DB, Florida
44. San Francisco 49ers - from Buffalo Bills - select Jordan Willis, Edge, Kansas State
45. Arizona Cardinals select Deshone Kizer, QB, Notre Dame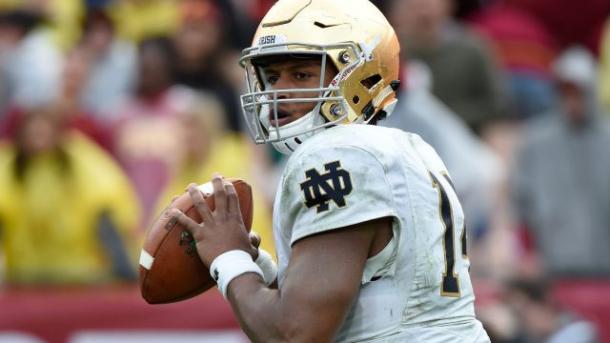 Analysis: With Carson Palmer playing the will he won't he dance with the Cardinals this offseason before [predictably] returning for one more season, the team must prepare a realistic heir to Palmer in this draft. Deshone Kizer's stock exists anywhere from first to fourth on most quarterback rankings, but there's little debate the Cardinals are a perfect fit given Bruce Arians vertically inclined pass offense.
46. Minnesota Vikings select Malik McDowell, DL, Michigan State
47. Baltimore Ravens select Zay Jones, WR, Eastern Carolina
48. Indianapolis Colts select Desmond King, DB, Iowa
49. Washington Redskins select Jarrad Davis, LB, Florida
50.Tampa Bay Buccaneers select Budda Baker, DB, Washington
51. Denver Broncos select Montravius Adams, DL, Auburn
52. Cleveland Browns - from Tennessee Titans - select Davis Webb, QB, California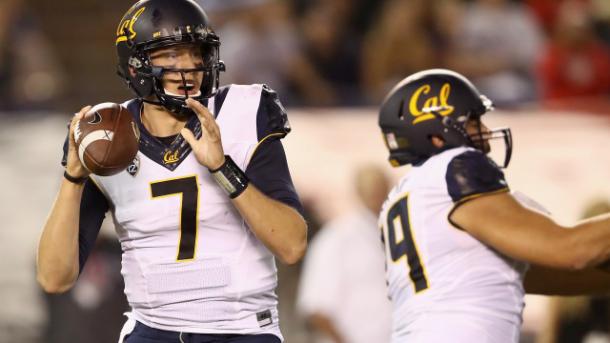 Analysis: The Davis Webb hype has reached critical mass as reports of him being a late 1st round pick emerged after California's Pro Day. Hue Jackson covets California-based quarterback products and Webb's strong arm and positive athletic showing at the combine may prompt Hue to ask Browns fans to "trust me" one more time.
53. Detroit Lions select Tyus Bowser, LB, Houston
54. Miami Dolphins select Charles Harris, Edge, Missouri
55. New York Giants select Carlos Watkins, DL, Clemson
56. Oakland Raiders select Fabian Moreau, DB, UCLA
57. Houston Texans select Dorian Johnson, OL, Pittsburgh
58. Seattle Seahawks select Kevin King, DB, Washington
59. Kansas City Chiefs select Curtis Samuel, RB/WR, Ohio State
60. Dallas Cowboys select DeMarcus Walker, DL, Florida State
61. Green Bay Packers select Takkarist McKinley, Edge, UCLA
62. Pittsburgh Steelers select Adoree' Jackson, DB, USC
63. Atlanta Falcons select Pat Elflein, OL, Ohio State
64. Carolina Panthers - from New England Patriots - select Tonah Kpassagnon, DL, Villanova