John Elway, the Denver Broncos GM and VP of football operations, has agreed with the team on a new 5-year contract extension that will keep him in Denver until 2021.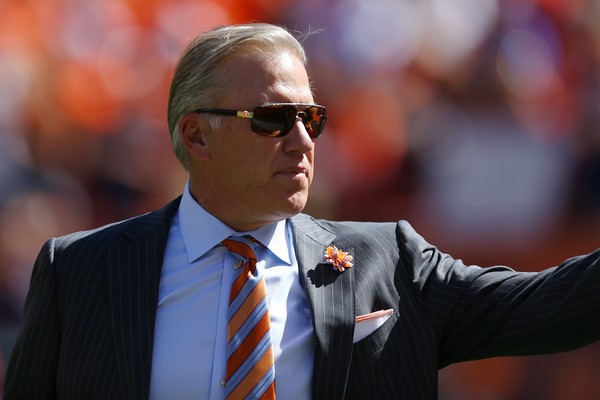 Broncos release a statement
Soon after news broke of the new deal, the Denver Broncos were quick to release a statement, via team CEO Joe Ellis.
"We're pleased to reach an agreement on a five-year contract with John to continue leading our football operations. During these last six seasons, John's clearly established himself as one of the best general managers in all of sports. He's demonstrated impressive football instincts, a strong business acumen and a consistent ability to build competitive teams. There's no doubt John means a great deal to the Broncos, our fans, and the entire community. It was important for us to reach this long-term agreement, and we're all excited to now turn our full attention toward the 2017 season."
Broncos become a winning franchise under Elway's leadership
Elway took over as the team's GM and VP of football operations in 2012 and since then, the team has had great success under Elway's guidance.
Elway, a former Broncos quarterback, joined the Broncos front office in 2011 as director of player personnel. He played for Denver from 1983 to 1998 during a Hall of Fame career and capped it off with back-to-back Super Bowl titles.
In the front office in Denver, the Broncos have been one of the AFC's premier teams as they had four straight 12+ win seasons from 2012-15. Under Elway, the Broncos have made the Super Bowl twice, including winning Super Bowl 50 in 2015-16.
What's next for Denver?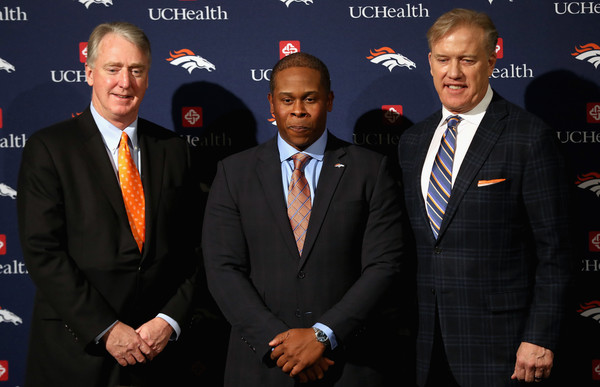 Despite missing the playoffs for the first time since Elway arrived, the Broncos have a bright future. With a young coach in Vance Joseph and a strong defense with Von Miller, Aqib Talib, and Chris Harris Jr, the Broncos are poised to be a strong contender for years to come.