Odell Beckham Jr. looks to continue historic run into 2017
In just his third season in the NFL, Odell Beckham Jr. has already solidified himself as one of the league's best wide receivers. The New York Giants superstar has had a rapid rise to stardom and, at just 24-years old, that doesn't appear to be changing anytime soon. In just 43 career games, Beckham has been incredibly dominant as he has already compiled 4,122 yards and 35 touchdowns. But don't worry, his success has not gone unrecognized. In his brief career, he has won NFL Rookie of the Year (2014) and been selected to both the Pro Bowl three times (2014-16) and an All-Pro team twice (2015-16).
At just 5'11", 198-pounds, Beckham is a freak of an athlete and a threat to score a touchdown every time the ball is in his hands. If Beckham can continue his breathtaking play, he will be in for another incredible season in 2017, especially with a number of weapons around him.
Brandon Marshall "Jets" to the Giants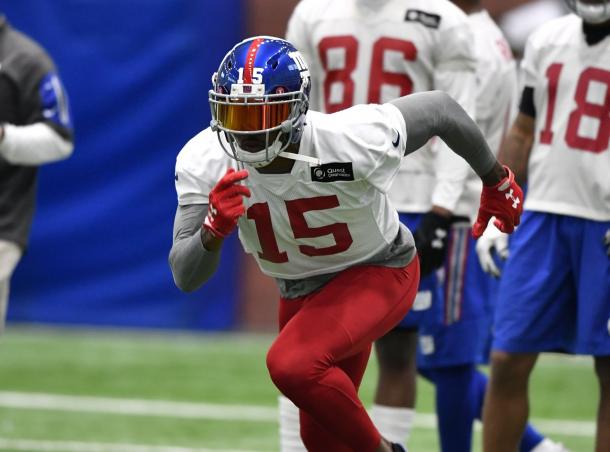 After spending the past two years with the New York Jets, Brandon Marshall will join their cross-town rivals, the Giants. The 12-year vet will be a big play threat opposite Odell Beckham Jr. The Giants have not had a wide receiver with Marshall's size (6"4, 230 lbs) since Plaxico Burress in 2008. Marshall will have a big impact in the red-zone with the G-men. Last season, with the lowly Jets, his stats took a tumble but he still managed to get 59 catches, 788 yards, and 3 touchdowns as he battled through injuries. If Marshall can be a good compliment to Beckham, the Giants receivers should cause nightmares to opposing defenses in 2017.
Sterling Shepard looks to round out talented receiving corps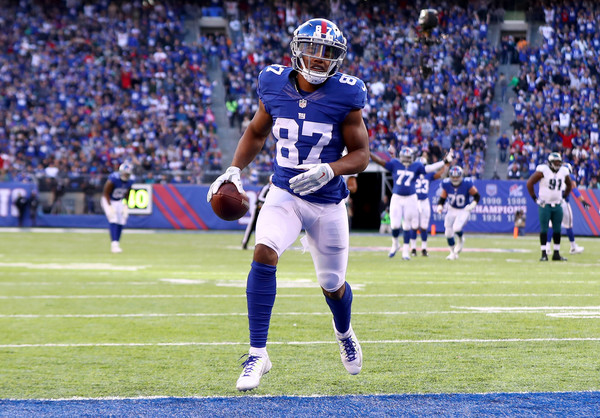 While the headliners of this Giants receiving corps will be Beckham and Marshall, it is impossible to forget about second-year wide receiver, Sterling Shepard. After being selected in the second-round in 2016, Shepard had a stellar rookie campaign finishing with 65 catches, 683 yards, and 8 touchdowns. With Shepard in the slot and Beckham and Marshall on the outside, it will be impossible for teams to contain this three-headed receiving attack. Shepard having a good sophomore season will be key to the Giants' offense taking off in 2017.
Young players, rookies, add to wide receiver depth
Behind the big three of the Giants' receivers will be a lot of young and up and coming players, including Tavarres King and Roger Lewis. Both of these players got valuable experience on the Giants last season and played well in their limited opportunities.
Also, there are rookies such the undrafted Travis Rudolph and speedster Kevin Snead. If either of these players makes the team, they will likely begin as special teams contributors but could easily work their way up the depth chart.