Evan Engram enters the league with high expectations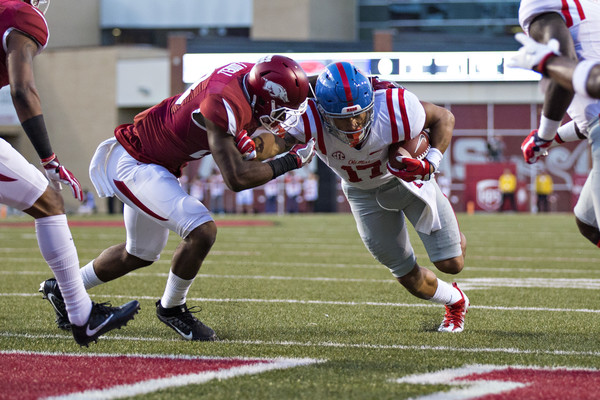 With the New York Giants first-round pick in the 2017 NFL Draft, they looked to fill a big positional need as they drafted tight end Evan Engram out of Ole Miss. In his four years at Oxford, Engram proved to be one of the Rebels' biggest weapons as well as one of the most dynamic tight ends in all of college football. This really showed during his senior season in which he caught 65 passes for 926 yards and 8 touchdowns. This type of production at this position would be huge for the Giants as their top three tight ends last season (Will Tye, Larry Donnell, and Jerell Adams) combined for just 79 catches, 507 yards, and three 3 touchdowns. At 6-foot-3, 240 lbs, Engram has great size and speed to be a vertical threat. If he can play to his potential, it would be a great addition to a Giants offense that already features Odell Beckham Jr and Brandon Marshall.
Rhett Ellison looks to have an impact in unknown role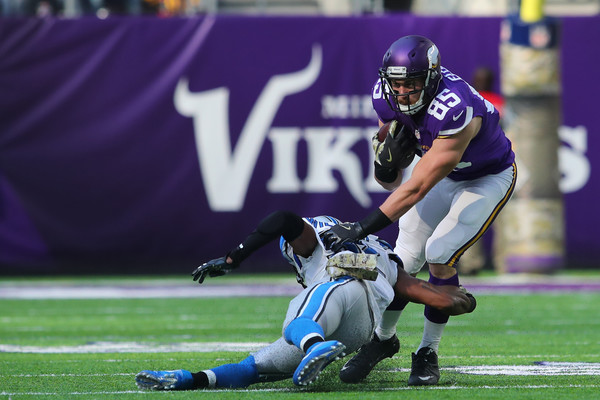 In his time with the Minnesota Vikings, Rhett Ellison had a very limited impact as a fullback and as a tight end. That is one of the biggest reasons that it was so peculiar when the Giants went out and gave him a four-year, $18-million contract in free agency. Despite the uncertainty, Ellison has proved to be a great blocker which could be big for New York as they have struggled to get any run game in the past few seasons. If Ellison comes in and blocks well, it may lead to extended time for him.