 A load of injuries occurred this past week in Sunday Night Football. Aside from Odell Beckham Jr., one of the biggest injuries to take place was the loss of fdefensive back J. J. Watt for the Houston Texans.
The injury
Watt suffered a tibial fracture in his left leg in one of the opening drives from the Kansas City Chiefs. He was forced to leave the field and was helped off by two of the Texans' staff.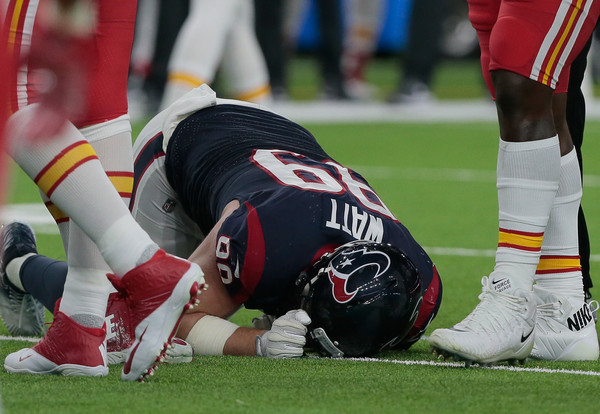 Watt was fighting through a block when he fell to the ground and was unable to get up without help. On the same drive, the Texans lost outside linebacker Whiteney Mercilus to a torn pectoral muscle. The Texans are now without two of their most important defensive linemen, making their season a little more bleak.
Timetable
There is no definitive timetbale for Watt's recovery, but given the severity of the injury, he's not likely to return to the field for at least the next few months.
Watt will end his season with 15 combined tackles, 11 total tackles, and four assisted tackles.
Outlook for the Texans
The Texans will now need other players to step up to fill the voids left behind by Watt and Mercilus.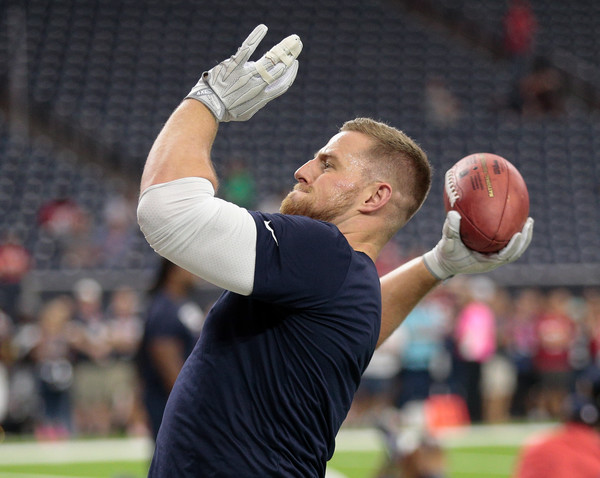 This is a situation the Texans are familiar with considering how the 2016 season went. Watt went down with an injury then, too, and forced the defense to adjust in his absence. Whether or not they can fix up their act this time around is still up in the air.