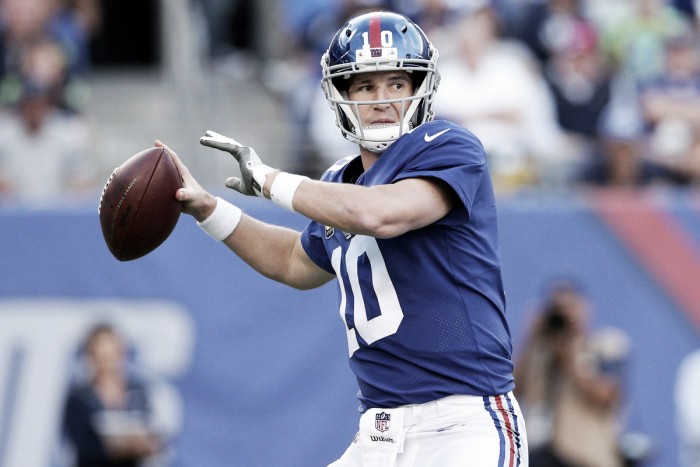 The New York Giants have made the stunning announcement that quarterback Eli Manning will be benched for Sunday's game against the Oakland Raiders.
Manning had started 210 straight games, the second-longest streak in NFL history, trailing only Brett Favre. The Giants are 2-9 and are in the midst of one of the worst seasons in franchise history.
McAdoo explains decision to press
Speaking on a conference call, embattled New York head coach Ben McAdoo tried to address why the change was made: "We owe it to the organization to get an evaluation of everybody on the roster, and that includes at the quarterback position," he said.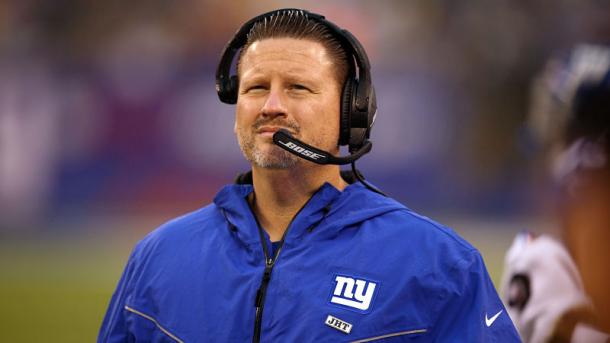 "I'll say it again, I have the utmost respect for Eli and everything he has done for this organization throughout his career. He is the consummate professional. He doesn't like the position we are in, and neither do any of us".
Manning talks about decision
The two-time Super Bowl champion stood at his locker to field questions on the benching: "Coach Mac called me in," the 36-year old said."Told me that we were going to start splitting some time, and thought it was best to give Geno the start and I'll back him up. I'll be a good teammate. I don't like it, but it's part of football. You handle it. I didn't do my job."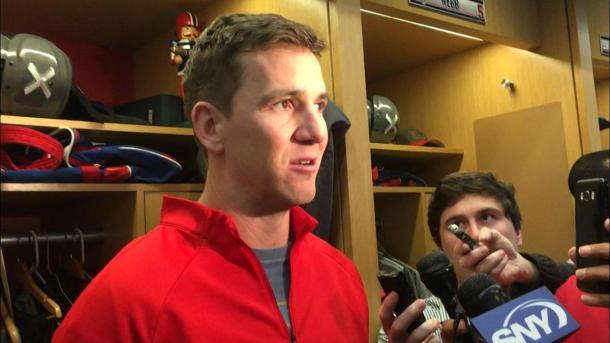 Manning was offered a chance to start against the Raiders to keep his streak alive, but he declined: "I just didn't think that you start knowing that you're going to come out of a game to keep a streak alive maybe. That's not what it's about … That's not fair. That's not fair to me, that's not fair to Geno, that's not how you play."
He said he never saw this coming: "No. I mean, I didn't know," Manning said. "I spoke with (general manager) Jerry Reese a little bit, and Mr. Mara (the Giants' owner), he hadn't been in today, but he knows what's going on and I'll try to speak with him tomorrow some time."
Smith, Webb praise Manning as teammate, man
Smith spoke highly of the Giants long-time starter, saying "I told him I support him. I told him I have a ton of respect for him." He also spoke about starting his first game for the Giants after four seasons with the New York Jets.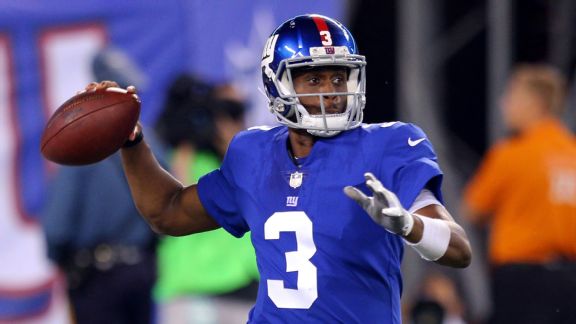 "I'm always excited for an opportunity to play, but there's no major reaction — didn't throw a party or anything," he said. "Great opportunity to go out there. I've had a year to get healthy, learn the system, learn the guys, so it's a good opportunity and I'm looking forward to it."
Webb, a third-round draft pick from California, told Manning "You're the best teammate I've had in my life and the best quarterback I've ever seen in my life".