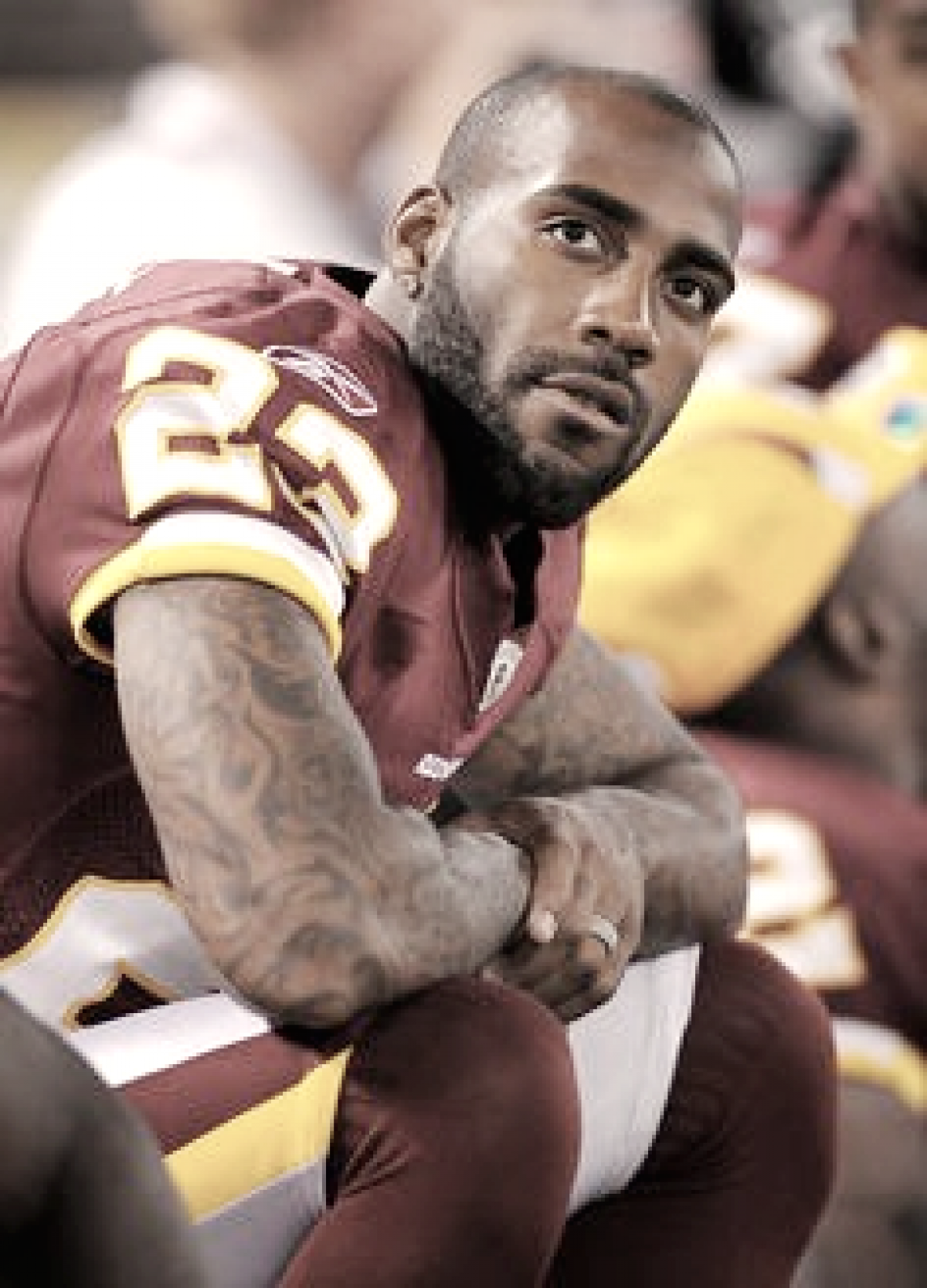 Washington Redskins free safety, DeAngelo Hall, told Richmond Times-Dispatch on Monday that he is "not playing, that's for damn sure". The Redskins were quick to mention that he is not officially retired and now Hall is contemplating what he wants to do next.
Injuries have stymied the last few seasons for Hall
Hall has had an amazing National Football League career, but in the last four seasons, he has only played in twenty-two games. Hall has struggled with injuries and has not had the same presence on the field; however, he has been an important leader and mentor to the younger defensive backs on the team.
Hall has also been a guest analyst for the NFL Network and has said that he would like to work as an announcer for the organization. The veteran player has made it clear in interviews that he wants to stay around football, whether that be with the NFL Network or moving up as an executive or coaching position. He still has a passion for football but has lost the mentality as a player.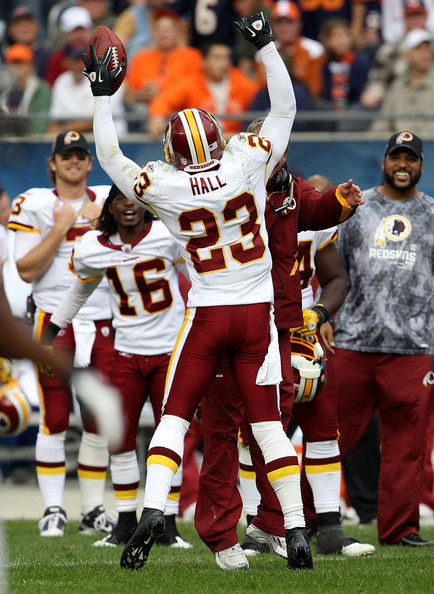 Hall's career in a snapshot
DeAngelo Hall was selected with the eighth pick in the first round of the 2004 NFL Draft by the Atlanta Falcons. Hall has since set multiple records throughout his NFL career, such as his four interceptions in one game and having the most career fumble return yards. Above all, Hall has grown as a professional. Early in his career, Hall was not afraid to speak his mind, but as his career is reaching its end, Hall has learned to use his words and analytics in a productive and educational way.
Having a high football IQ and a strong personality as a leader would make DeAngelo Hall an instant star on the NFL Network. You may not see him suit up on the field again, but you will see him around the NFL for a long time to come.​