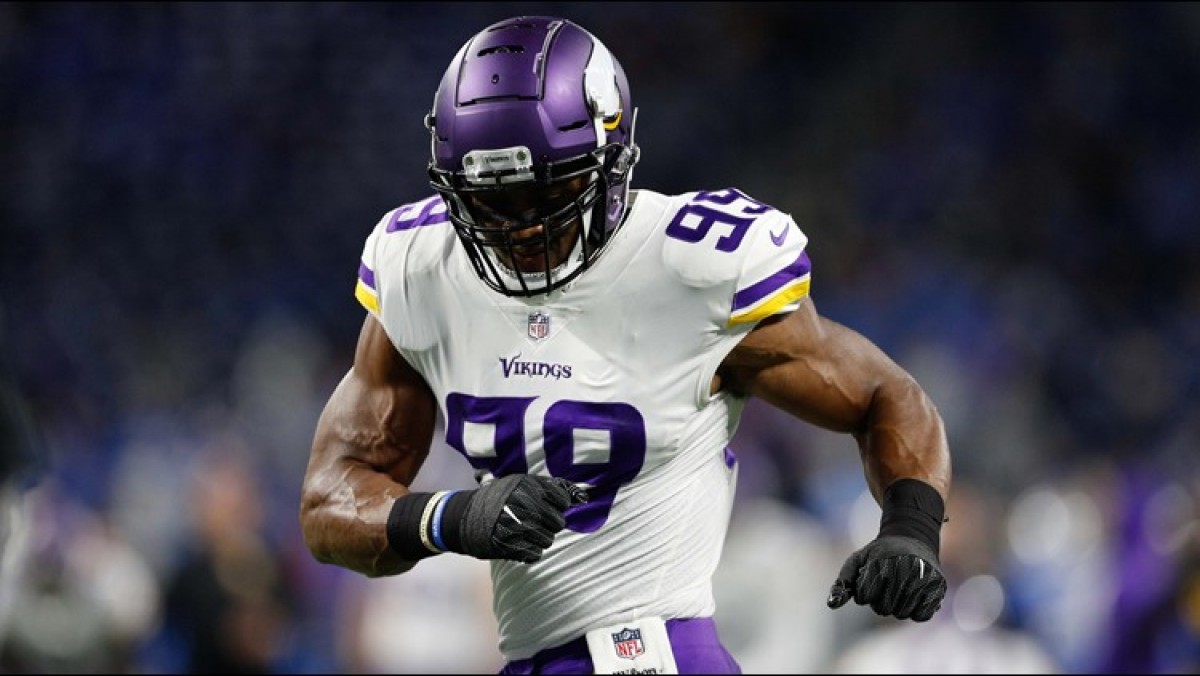 On Wednesday, the Minnesota Vikings secured a cornerstone of the defensive line.
The Vikings and defensive end Danielle Hinter agreed on a five-year, $72 million contract extension with $40 million guaranteed with a $15 million signing bonus.
NFL Network Insider Ian Rapoport first reported the details of the deal. Rapoport would go on to say that Hunter will receive $48 million over the first three years. He can earn up to $78 million all together.
Taking care of business.#Skol pic.twitter.com/MkXjJS50PD

— Minnesota Vikings (@Vikings) June 27, 2018
Since joining the Vikings in 2015 as a third-round pick out of LSU, the 6-foot-5, 252-pound Hunter has developed into a reliable defender off the edge.
In three seasons Hunter has totaled 147 tackles (91 solo tackles) and 25.5 sacks to go along with 36 tackles for a loss, 125 quarterback hurries, three forced fumbles and two fumble recoveries.
The Vikings are one of the better teams that can get to the quarterback in a hurry. Hunter and Everson Griffen set the tempo for the Vikings on the edge. The two have combined for 57 sacks since 2015, a total that ranks as the second-most by any pair of teammates during that span.
Who's Next?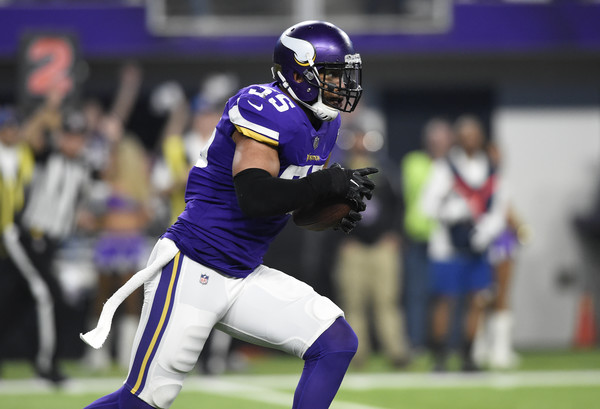 With Hunter signed long term, the Vikings can now move on to the next star defensive player and solidify their future defense.
Next spring both Sheldon Richardson and Anthony Barr will be free agents. The Vikings will try to keep both which may prove to be difficult.
Of the too, the Vikings will likely sign Barr first. Since 2014, Barr has totaled 198 tackles, 10.5 sacks and forced six fumbles, while earning three trips to the Pro Bowl.
"It's more about feeling valued and respected than the actual dollar amount. They kind of go hand in hand, I suppose, but I love being in Minnesota and I love my teammates. I want to be there long term. I've felt I've worked really hard, improved from my first day there to where I am now." Barr said in a recent interview with NFL.com.
"I think I'm a totally different football player. It's not really up to me. I feel like all the work I've done so far, you've got to go off that. You can't really go off what-ifs or this or that. Let the chips fall where they may. It's not my decision; it's on them, and I would like to get it." Barr continues.