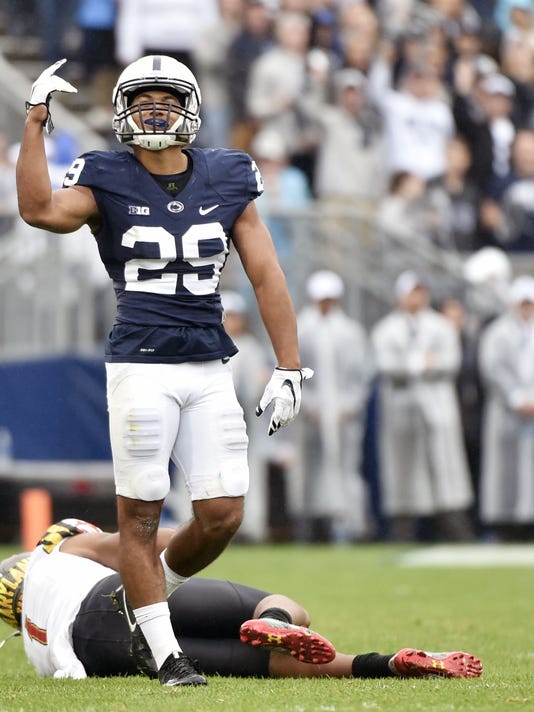 Houston Texans Head Coach and General Manager, Bill O'Brien, went with familiarity in the 2020 NFL Draft as he selected cornerback John Reid in the fourth round with the 141st pick overall.
O'Brien said: "I've known John for a while. When I was at Penn State he was a sophomore at high school and came to our camp and we offered him a scholarship right there. He's a really smart guy and comes from a great family.
"At Penn State camp there's probably three sessions and 1000 kids come to each session, so what you do, you try to take some guys you think are prospects and try to work them out separately.
"He was one of those guys. He was only a sophomore at high school, we noticed straight away, this is when he was 14 or 15-years-old, his ability to follow directions, his intensity, his seriousness, he's a good guy, we're glad we're able to have him.
"He went through some adversity there at Penn State, injuries, but he came out last year and was highly recommended by James Franklin [Penn State HC] and they did a real good job at Penn State, we were glad we were able to get him."
When asked where he sees Reid contributing, O'Brien said: "I do think he can play on the outside, I think he can do both, he can play on the inside and I also think he will help us on special teams."
The Houston Texans had to do most of their work in the middle of the draft with only five picks throughout and no first round pick due to their trade for Laremy Tunsil and Kenny Stills last season.
After his first draft as a General Manager, O'Brien was also asked if the ongoing Coronavirus pandemic played a part in his selections in this year's draft.
O'Brien said: "I think we took a lot of that into account when you look at Ross [Blacklock, 40th pick, DL] and Johnathan [Greenard, 90th pick, LB], Charlie [Heck, 126th pick, OL], John Reid, Isaiah Coulter [171st pick, WR].
"You're talking about mature guys, you know guys that have overcome adversity in their lives, guys that understand work ethic, guys that understand how important practice is, guys that understand what it means to be a good team mate and be hungry and humble, and I think we got those type of guys."
O'Brien also went onto say that he is happy with the depth of his roster for where they are right now. While it remains to be seen how much the Texans will miss their former star receiver DeAndre Hopkins, Houston have been one of the busier teams since the draft started last week.
They exercised quarterback Deshaun Watson's fifth-year option, while also signing his main protection, left tackle Tunsil to a three-year, $66 million contract extension, making him the highest paid offensive lineman in the NFL.